A new gameplay trailer has been released for "Digimon Survive", which will familiarize you with some of the mechanics and game content. The title will be on the market at the end of July.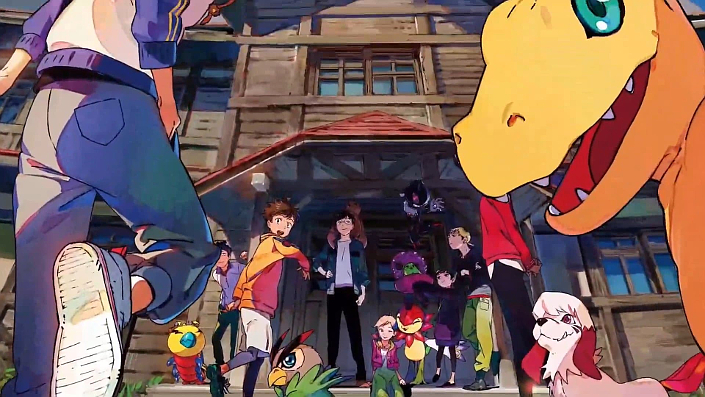 Publisher Bandai Namco and developer HYDE have released a new gameplay trailer for Digimon Survive. The video shows the tactical elements and a range of equipment and tools that players can use to turn the tide of battle. Viewers will also be made familiar with Digivolution.
Digimon Survive is a blend of visual novel and tactical RPG set in a mysterious world filled with dangerous monsters and deadly combat, all of which will test the player's survivability.
A look at the world map
Also introduced is the world map, which will help players explore their surroundings, with many important interactions between Takuma, his friends, and their Digimons, according to the maker. Choices, in turn, will affect the story and fate of some characters. The same applies to the development of some Digimon.





Digimon can be provided with boosts and advantages via interactions. And during battles, positioning and the use of items and abilities play a central role.

The story reads: "After getting lost on a school field trip, Takuma Momozuka finds himself in a world inhabited by cruel enemies and new allies. Join Takuma and his friends on their way back home. Shape your story in this exciting visual novel featuring turn-based combat."
---
More Digimon Survive news:
---
Digimon Survive will be released on July 29, 2022 for PS4, Xbox One, Nintendo Switch and PC. The title is also compatible with the new PS5 and Xbox Series X/S consoles via backwards compatibility.
More Digimon Survive news.
Discuss this news on the PlayStation Forum
Links to Amazon, Media Markt, Saturn and some other retailers are usually affiliate links. If you make a purchase, we receive a small commission that we can use to finance the free-to-use site. You have no disadvantages.