Earlier this week, the U.S. National Aeronautics and Space Administration (NASA) and aerospace company Rocket Lab launched an Electron launch vehicle that, among other things, launched a miniature CAPSTONE (Cislunar Autonomous Positioning Technology Operations and Navigation Experiment) satellite into orbit. The device has successfully reached low Earth orbit and is currently continuing its three-month journey to the Moon.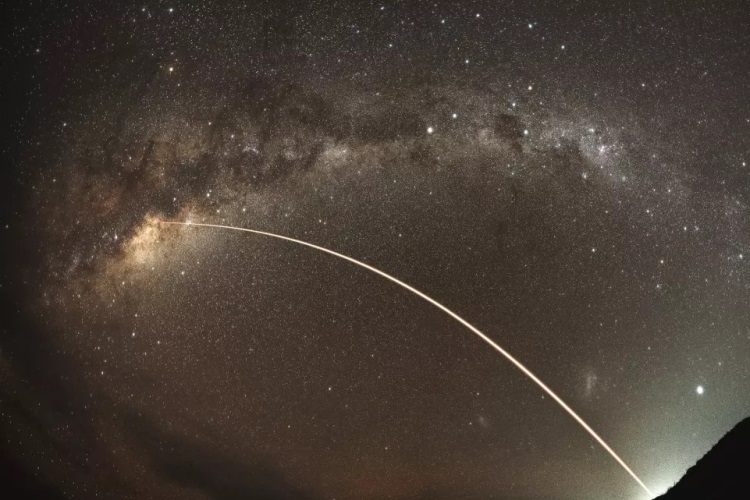 Now CAPSTONE is fixed on the universal Photon platform, which is based on the upper stage of the Electron rocket and is equipped with a Curie engine, a spatial orientation system and solar panels. The Photon platform must perform a series of maneuvers to raise the orbit and direct the satellite along a predetermined trajectory towards the Moon. So far, the platform engine has been turned on six times. Engineers will only have to make one adjustment, after which CAPSTONE will separate from the platform and continue along an energy-efficient ballistic route using its own engine.
The CAPSTONE device itself is a miniature CubeSat 12U satellite weighing 25 kg. Ultimately, it should enter the almost rectilinear halo orbit of the Moon and around it, where it will stay throughout its entire service life and collect data that is planned to be used in the implementation of the American lunar program.
"The moon just got a little closer! We have successfully fired the Photon HyperCurie engine for the sixth time, increasing CAPSTONE's apogee to 69,680 km. Since we combined two of the planned engine launches into one for this maneuver, we only have to do one last launch so that CAPSTONE goes on a ballistic transition to the Moon."says Rocket Lab.
According to available data, the last launch of the Photon engine can be carried out as early as Monday. It is expected that it will work for about 20 minutes, due to which the satellite and platform will accelerate to a speed of 39,400 km / h. After that, CAPSTONE will separate from the platform and continue its journey to the Moon alone. The device will move away from our planet at a distance of 1.3 million km before it is pulled back by the gravity of the Earth-Moon system. This flight path was chosen due to the fact that the movement along it is the most energy efficient.
The satellite should enter an almost rectilinear halo orbit on November 13. Here he will work, collecting valuable data. In the future, NASA plans to build the Gateway lunar station in this orbit, so CAPSTONE should test its stability. In addition, the satellite will be involved in navigation and communication tests.
If you notice an error, select it with the mouse and press CTRL + ENTER.