The upcoming Japanese role-playing game "One Piece Odyssey" has received some gameplay scenes that also introduce the combat system, among other things. Further details about the game were also revealed.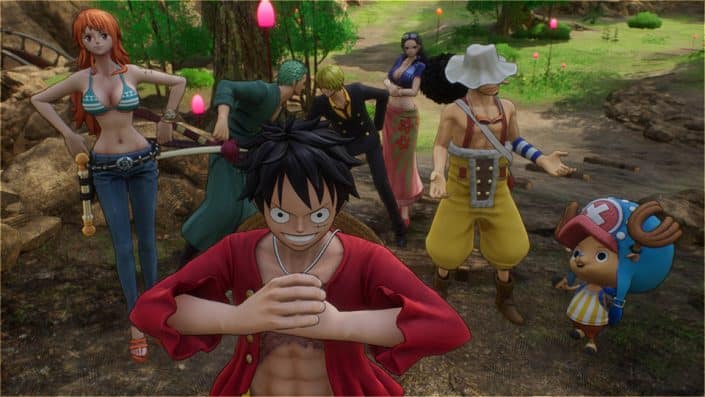 Bandai Namco Entertainment and the responsible development studio ILCA have revealed new material for the upcoming adventure "One Piece Odyssey". In a new developer diary we are presented with general gameplay and the combat system.
Oda's involvement and the new JRPG approach
Producer Katsuaki Tsuzuki and composer Motoi Sakuraba discuss the game's development, the involvement of One Piece creator Eiichiro Oda, the soundtrack, and more. According to this, Oda had helped out with character design, among other things, and created two new characters (Adio, Lim) and two new animal species (Leviathan, Dry Penguin).
According to Tsuzuki, players will be treated to a unique Japanese role-playing game in which to explore the areas. However, they will also be able to meet different opponents, whereby you can also deliberately avoid a fight. You can switch between the members of the Straw Hats, and they all come with unique abilities that will come in handy as you explore the world.
As a setting, Waford awaits the players. The island is littered with mysterious ruins and underground areas that have a connection to the main storyline of the game. However, there will be more than dungeons and ruins, even if the developers don't want to reveal too much just yet.
The combat system will be in the classic turn-based style. This will allow you to tactically use the Straw Hats' various abilities to take down your opponents. Tsuzuki is sure that "One Piece" fits perfectly with this gameplay. For more information and a first impression of the gameplay, you should watch the video below at your leisure.
---
More One Piece Odyssey news:
---
One Piece Odyssey will be released later this year for PlayStation 5, PlayStation 4, Xbox Series X/S and PC (via Steam).
Source: gematsu
More news about One Piece Odyssey.
Discuss this news on the PlayStation Forum
Links to Amazon, Media Markt, Saturn and some other retailers are usually affiliate links. If you make a purchase, we receive a small commission that we can use to finance the free-to-use site. You have no disadvantages.