As has been officially confirmed, the planned release of the classic role-playing game "Sea of ​​Stars" will not happen this year. Instead, the project needs a little more development time and will therefore be postponed to 2023.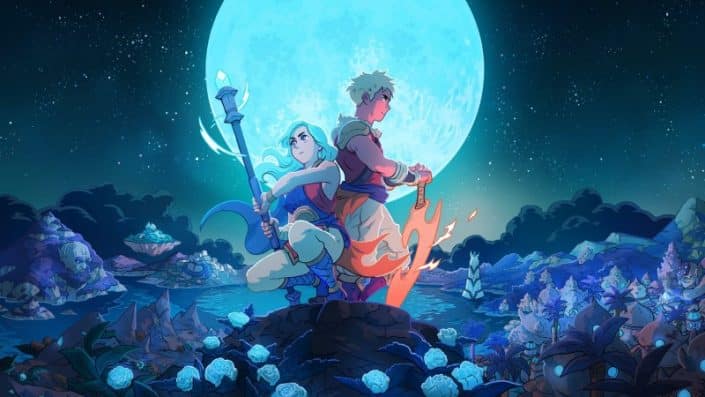 As early as 2020, the indie developers at Sabotage Studios announced the retro role-playing game "Sea Of Stars", which will be playfully based on legendary role-playing classics such as "Chrono Cross".
After Sabotage Studios last targeted for a release this year, the developers admitted in a recent announcement that "Sea Of Stars" still needs a little more time. Therefore, the release of the retro role-playing game can only be expected in the coming year. In order to sweeten the waiting time for the players a little, Sabotage Studios says they want to release a playable demo.
Development is approaching the next milestone
"As we approach a very big milestone, the path to launch is becoming clearer. And we find ourselves with a large amount of text and our logos at the end. Taking into account our two main priorities – quality of life for our team and quality of the finished game – we can now confirm that Sea of ​​Stars will be released in 2023."
"We understand that waiting is a big challenge and we would like to sincerely thank our community for the overwhelming support and positive sentiment. In the meantime, we're looking at options to give everyone a playable piece this year."
---
More news about Sea of ​​Stars:
---
"Sea of ​​Stars" will be released in 2023 for platforms that have not yet been specified.
More news about Sea of ​​Stars.
Discuss this news on the PlayStation Forum
Links to Amazon, Media Markt, Saturn and some other retailers are usually affiliate links. If you make a purchase, we receive a small commission that we can use to finance the free-to-use site. You have no disadvantages.