On Thursday, the US Federal Communications Commission (FCC) allowed SpaceX company Ilon Musk (Ilon Musk) to use Starlink terminals on moving vehicles to connect to the satellite Internet network. The permit applies to aviation, water and heavy vehicles. It is still not planned to install rather large Starlink terminals on cars, although this does not stop enthusiasts.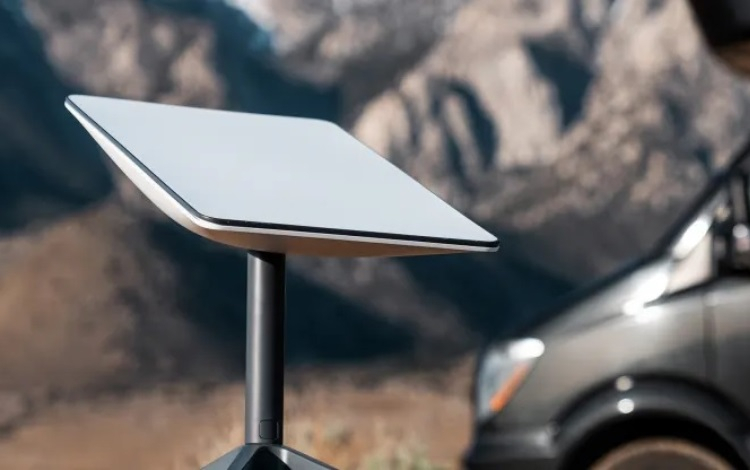 The company applied for the permit in March last year. But even before that, SpaceX received FCC experimental approval to install terminals on passenger planes, which it used to test the network on Gulfstream's liners.
Installation on planes, ships and heavy vehicles will require different versions of the terminals than those sold to ordinary citizens. Mobile terminals, at a minimum, will be able to withstand heavy physical exertion and should be better protected from environmental influences. On ships, planes and trucks (buses?), terminals will distribute satellite Internet over a Wi-Fi network, just like in homes.
To date, SpaceX has launched 2,700 communications satellites into low Earth orbit, creating the largest constellation in Earth's history. The number of subscribers has probably already exceeded 500 thousand people. At the end of May, in particular, 400 thousand subscribers were reported. The issue price for an ordinary citizen is $599 for a terminal (dish and Wi-Fi router) and $110 monthly payment. A premium subscription will cost $500 per month and a one-time payment of $2,500 for hardware.
The success of Starlink is trying to be repeated by competitors represented by Amazon (Kuiper network) and OneWeb. Satellite communications companies such as Intelsat and ViaSat are also trying to keep up. But SpaceX, with its Starlink service, is in the lead.
If you notice an error, select it with the mouse and press CTRL + ENTER.