Livermore National Laboratory. Lawrence (LLNL) received a $1.5 million grant from the authorities to develop a technology for laser 3D printing of cathodes for high-capacity lithium batteries. The study will use cathode powders from Ampcera, for which a partnership agreement has been concluded with it. 3D laser printing could pave the way for the mass production of affordable, high-capacity lithium batteries that everyone needs.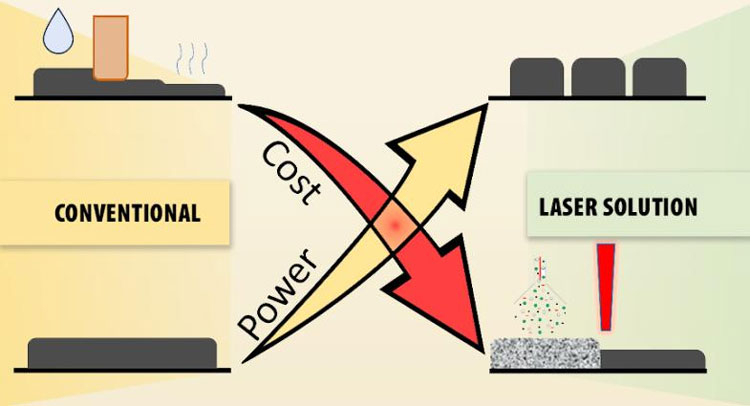 Today, lithium-containing battery cathodes are made by casting and coating processes. The working substance is dissolved in solvents, applied to electrodes and molds, and then dried for a long time. This is expensive, inefficient, and does not allow structures to be built above a certain thickness, which in turn delays the advent of fast-charging batteries and harms the build-up of energy density in batteries.
At the same time, the industry has already mastered laser 3D printing using metal powders and compounds. Researchers from LLNL will just deal with the issues of sintering cathode powders with aluminum electrodes using the selective laser melting method (Laser Powder Bed Fusion, L-PBF).
"The environmentally friendly process allows the processing of thick, high-capacity 3D cathode structures, which will allow lithium-ion batteries to reach the fast-charging goal of 80% charge in 15 minutes or less." said LLNL lead researcher Jianchao Ye. "Because of the absence of solvent, ultrafast laser processing enables large-scale production of batteries with higher performance, lower power consumption and cost, and likely improved power and energy density."
Ampcera has a strong technology portfolio in high performance solid state electrolytes and electrode materials. Ampcera will provide LLNL with the most advanced and highly engineered cathode powders for L-PBF processing.
"Following the development of 3D structured cathodes, we look forward to extending the technology to anode design as well as continuing to explore its application in all-solid lithium metal batteries with even higher energy and power densities," Hui Du, co-founder and CTO of Ampcera, said.
If you notice an error, select it with the mouse and press CTRL + ENTER.