Since the announcement of the JRPG Sea of ​​Stars several years have passed. Initially, the developers from Sabotage Studio planned to release the game in 2022, but today reported postponed to 2023.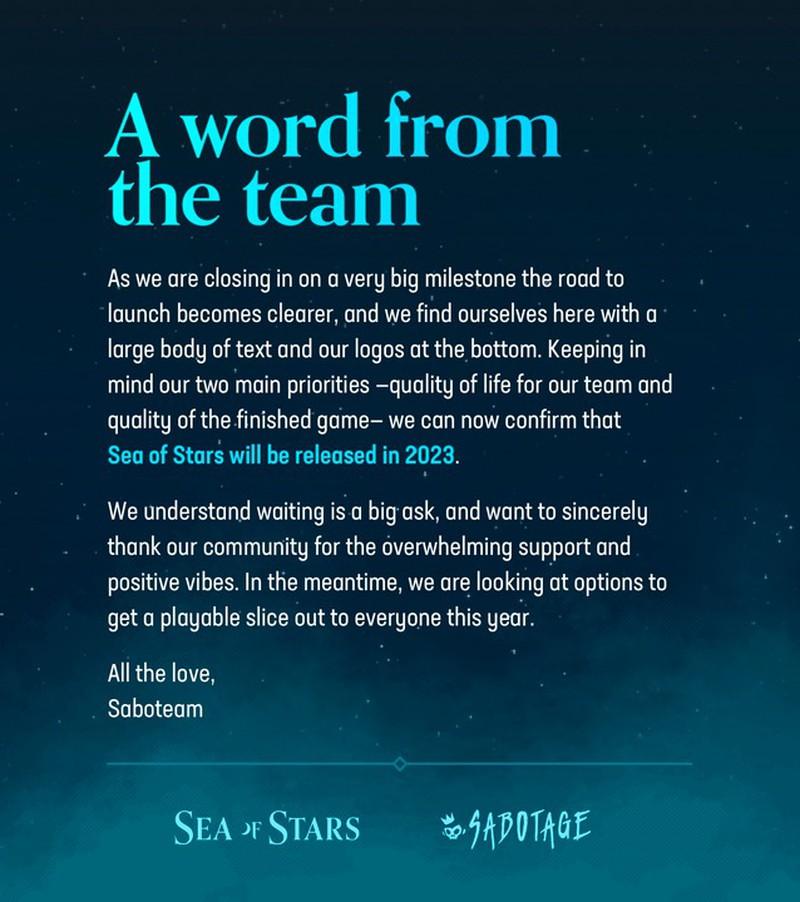 Also in their message, the creators said that this year they want to release a new demo version of the title. Sabotage Studio thanked all the fans for waiting patiently.
Sea of ​​Stars inspired by classic JRPGs from the late 90s. The game managed to raise over half a million dollars on Kickstarter, which is an excellent result for a niche title.
The game tells about a pair of main characters – a young man and a girl who trained to become defenders from the forces of evil, and now act as the last line of defense against evil monsters.
Release Sea of ​​Stars planned for PC only. The studio did not mention anything about the release of the game on other platforms.