According to producer Naoki Yoshida, we shouldn't expect new details about "Final Fantasy XVI" in the coming months, as the next info updates are not scheduled for autumn 2022. In addition, it was hinted that an RPG demo might appear.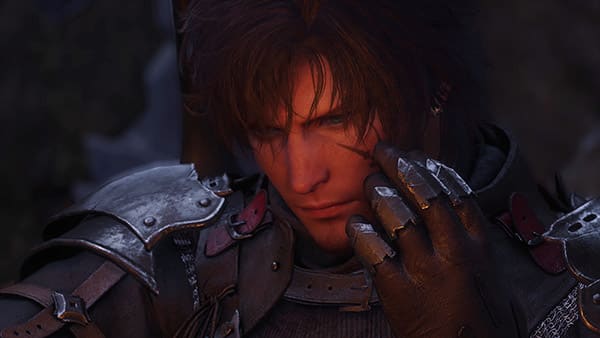 Almost two years ago, Square Enix announced the ongoing work on the role-playing game "Final Fantasy XVI", which will be released as a time-exclusive for the PlayStation 5.
Naoki Yoshida acts as the producer of the ambitious project, who pointed out in an interview with the Japanese Dengeki that we should not expect new details or game scenes for "Final Fantasy XIV" in the coming weeks and months. Instead, the creative minds around Naoki Yoshida would like to concentrate on working on the role-playing game and are only planning further information updates for autumn of this year.
A new trailer is planned. Also in the fall, Director Hiroshi Takai and Creative Director Kazutoyo Maehiro will be available to discuss the various game mechanics of Final Fantasy XVI in more detail.
Is Square Enix planning a demo?
Yoshida further explained that the developers are currently considering a playable demo for "Final Fantasy XVI" that could be used to introduce the role-playing game to a broader public. Although Yoshida only spoke in an interview with Dengeki about a demo for the media or the press, should there really be a demo for "Final Fantasy XVI", we can assume that it will also be offered via the PlayStation Store .
However, nothing is ready to say about a possible trial version, since the developers at Square Enix want to concentrate on the completion of "Final Fantasy XVI" first. Therefore, according to Yoshida, those responsible are not yet in a position to talk about a possible demo or even a release date for a trial version. We may learn more as part of the info updates in the fall.
---
More news about Final Fantasy XVI:
---
Final Fantasy XVI will be released for PlayStation 5 in 2023 as things stand.
Source: gamefront
More news about Final Fantasy XVI.
Discuss this news on the PlayStation Forum
Links to Amazon, Media Markt, Saturn and some other retailers are usually affiliate links. If you make a purchase, we receive a small commission that we can use to finance the free-to-use site. You have no disadvantages.