Many automakers are now actively investing in strategically important assets, as the transition to electric traction and autopilot requires access to modern technologies that would take too long to develop in-house. The Korean Hyundai Motor Group will create a special investment unit to enter the US market.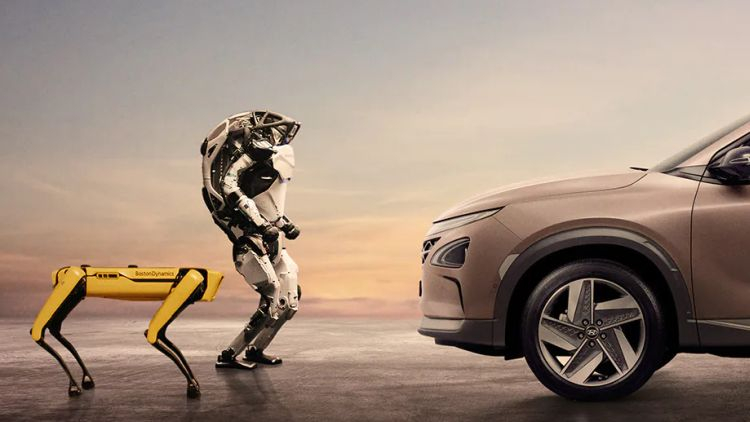 According to information Business Korea, uniting Hyundai Motor, Kia Corp and Hyundai Mobis, the South Korean concern announced its intention to create an investment unit in the US jurisdiction with the tentative name HMG Global. The partners are committed to investing approximately $1.1 billion in the new company, half of which will be offset against a 50% stake in Boston Dynamics, now owned by Hyundai Motor and Hyundai Mobis. Shareholders of HMG Global will share the equity as follows: Hyundai Motor will control 49.5%, Kia Corporation will get 30.5%, and Hyundai Mobis will receive the remaining 20%.
The main task of the new division will be to facilitate the access of Korean companies operating under the wing of Hyundai Motor to investments in the assets of American developers of promising technologies. The Korean auto giant has already announced its intention to invest $10.5 billion in projects in the United States. The funds will be used to develop the production of electric vehicles and traction batteries in the state of Georgia, the Koreans will spend another $ 5 billion on developments in the field of robotics, electric aircraft and software for vehicle automation. The joint venture is planned to be established in August this year. In addition to buying advanced robot developer Boston Dynamics, Korean investors have already formed a US $4 billion joint venture with autopilot developers Aptiv.
If you notice an error, select it with the mouse and press CTRL + ENTER.