In the Image of the Week section of the NASA/ESA Hubble Space Telescope website, another image of an unusual object in the vastness of the Universe is presented.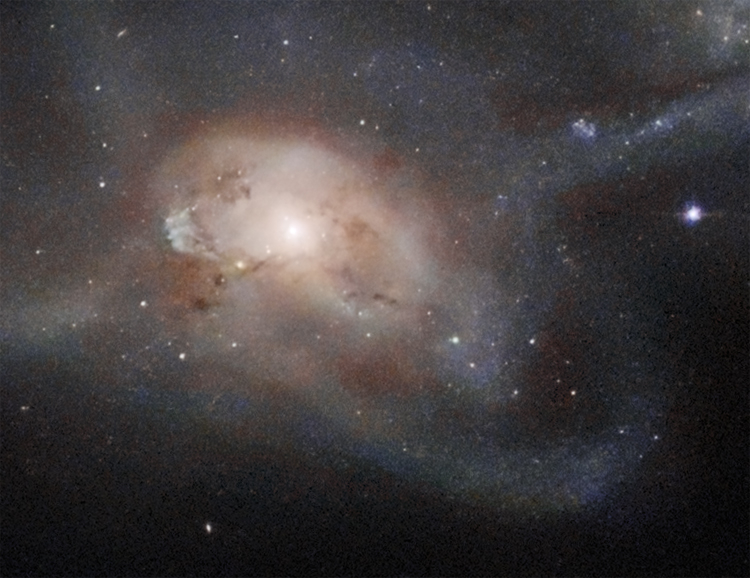 This time, the structure with the designation CGCG 396-2 is captured. It was formed as a result of the merger of many-armed galaxies in the constellation of Orion at a distance of approximately 520 million light-years from us.
The image was taken as part of the Galaxy Zoo project by classifying a huge number of galaxies of different types. This initiative involves the involvement of volunteers to determine whether astronomical objects belong to one category or another. Special education is not required.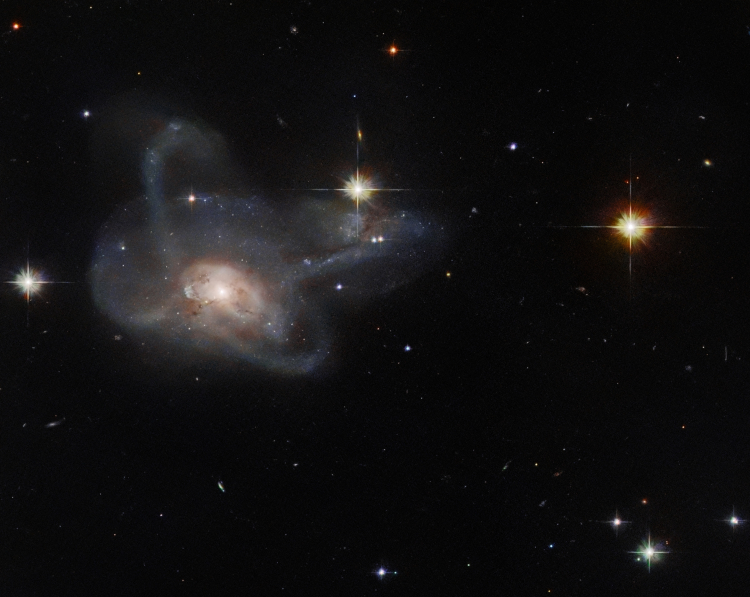 After an open vote within the framework of the Galaxy Zoo project, the most interesting objects were selected for subsequent observations using the Hubble. One of them was the CGCG 396-2 structure shown in the image. The image was taken using the Advanced Camera for Surveys (ACS) aboard the space observatory.
It should also be noted that in the constellation of Orion is the famous star Betelgeuse – a red supergiant, which in 2020 sharply faded and changed its visible shape. By mass, this luminary is about 17 times greater than the Sun.
If you notice an error, select it with the mouse and press CTRL + ENTER.