According to the latest data obtained from a survey of representatives of well-known retailers and marketplaces, MacBooks imported under the parallel import scheme began to be actively sold in Russian retail, and the prices for Apple computers actually returned to "pre-sanction", and the difference in the cost of "official" and "parallel There are practically no computers.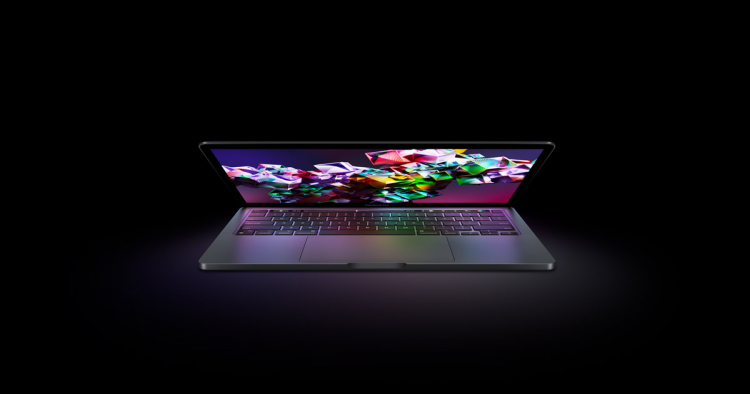 As reported "News", Imported under the new MacBook scheme, appeared in the re: Store network, which traditionally sold Apple electronics, in M.Video-Eldorado and on marketplaces like Wildberries, as well as on other sites. The main difference is that if in the case of fully official imports the guarantee was given by the manufacturer, now it is the seller. According to reports, in networks like re:Store, the corresponding electronics have appeared since June, and retail representatives emphasize that the released models are officially produced and, among other things, even have a keyboard for Russian-speaking users, meet the necessary power parameters and other criteria.
Some of the available electronics are old stocks of retailers, the rest are devices imported using parallel imports. According to Izvestia, it is quite easy to distinguish such electronics – instead of marking Ru, new copies have Z (corresponding laptops are shipped to Kazakhstan).
According to Wildberries, in June of this year, in comparison with March, prices in some cases decreased by 30%, and if in re:Store the most budgetary MacBook cost 217 thousand rubles, now, according to Izvestia, it can be purchased from 130 thousand. At the same time, experts note that there were no objective reasons for the rise in prices. As a result, the lack of sufficient demand affected the price reduction, especially since in the spring of the so-called. "deferred demand" was fully implemented. Also, "parallel" imports, according to some sources, are much cheaper than official retail, which also has to make price concessions.
The announcement of laptops based on the M2 chipset also played an important role – for this reason, the old models immediately became "outdated" and now belong to the previous generation of electronics. According to experts' forecasts, price dynamics will change along with fluctuations in the dollar exchange rate – unless something unforeseen happens with logistics, a large increase in MacBook prices compared to prices at the beginning of July should not be expected.
If you notice an error, select it with the mouse and press CTRL + ENTER.