Together with flares on the Sun, streams of high-energy particles are also ejected into space – the so-called coronary mass. Until the 70s of the last century, scientists could not observe such phenomena, but it is worth tracking them – too powerful streams can harm not only astronauts and satellites, but also terrestrial communication and power supply systems. China decided to take this activity of the Sun under constant control, for which they are building a radio telescope.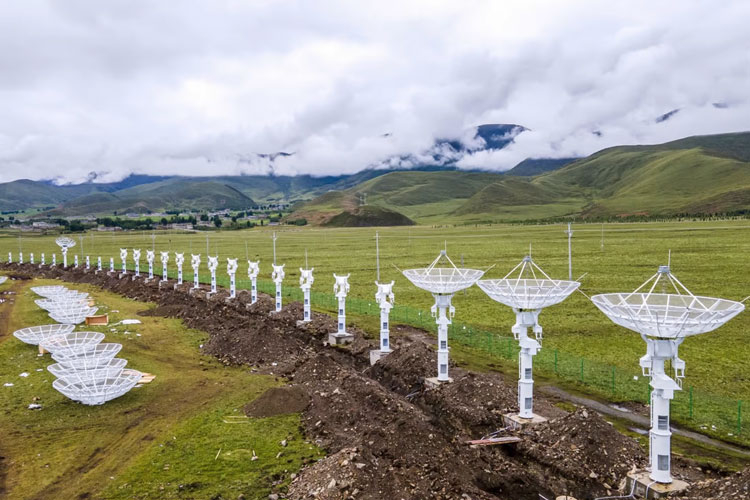 The Daocheng Solar Radio Telescope (DSRT) is being built on a site high on the Tibetan Plateau in Sichuan province and will consist of 313 antennas, each 6 meters in diameter. The antennas will be arranged in a circle with a 100m tower in the center. The complex will be equivalent to an antenna array with a diameter of 3.14 km. All 313 array antennas will work in concert according to a specially written algorithm. Construction is expected to be completed by the end of this year.
"DSRT will be the world's largest circular array for radio imaging of the Sun and will allow more accurate observation of coronal mass ejections", Wu Junwei of the National Space Science Center, which oversees the project on site, told China News Service last week.
The DSRT telescope will work in tandem with another solar-observing telescope, Mingantu, which is being built in Inner Mongolia. Mingantu is a scintillation telescope that will create a spatial map of the distribution of the solar wind from the distortion of radio signals from deep space. These will be indirect observations, while the DSRT array will follow the coronal mass ejections directly. Together, both instruments will make China a world leader in observing space weather in the solar system.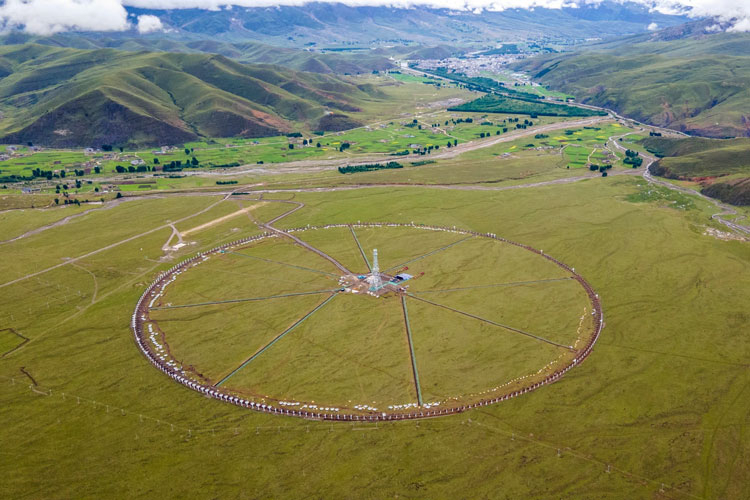 China appears to be gearing up for a massive presence in space as space weather determines space communications capabilities and safe trajectories for spacecraft, as well as sharpening the health of astronauts. This is especially important outside the Earth's magnetic field, such as in the orbit of the Moon, where solar wind particles can damage ship equipment and human health.
If you notice an error, select it with the mouse and press CTRL + ENTER.