It was revealed over the weekend that screenwriter Mary DeMarle had moved from Eidos Montreal to BioWare. Now Michael Gamble has confirmed that she will now serve as Narrative Director for the next installment of Mass Effect.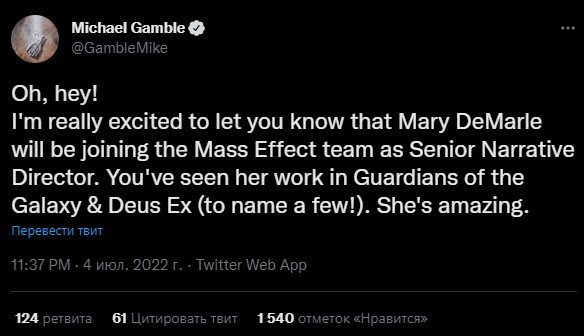 DeMarle previously served as Narrative Director for Deus Ex: Human Revolution, Deus Ex: Mankind Divided, and Marvel's Guardians of the Galaxy, for which she received an award at TGA 2021. She has been with Eidos Montreal for 15 years.
Now Mass Effect 4 is in the active development stage, but you should not expect a release before the end of 2025. The engine used is Unreal Engine 5.