I had to try: it turned out that getting milk is not so easy.
I had to try: it turned out that getting milk is not so easy.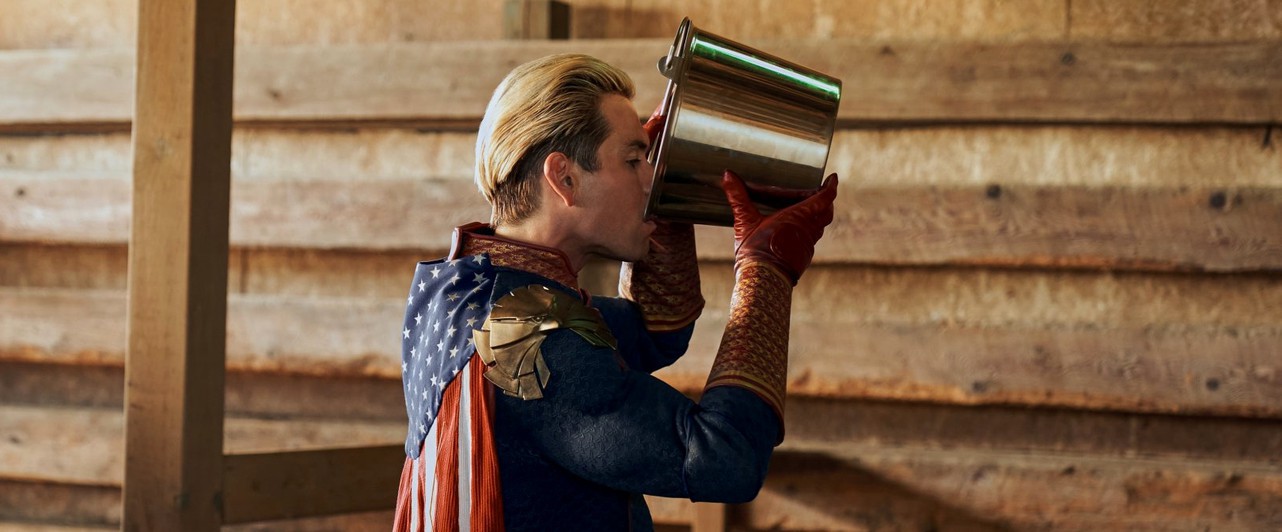 Fans of The Boys know that the Patriot is a big fan of milk. In the third season, he finally got to the source: in the penultimate episode, the Patriot personally milks the cow. In an interview with Decider, actor Anthony Starr, who plays the superhero, explains that the cow is real, it's not special effects.
Shooting the scene, the actor recalls, was pretty weird. Starr had never milked a cow before, and a cow had never been in a movie before. In short, both sides of the process had to be nervous.
It was funny. The Patriot, in a sense, turned to the source. Well, that is, he used to get by with breast milk, but now you can do anything. He doesn't flinch at all anymore.

[Снимать сцену] turned out to be very strange. I have never milked a cow before, a very unusual feeling. A little surreal, actually. The poor old cow was stuck there all day, so when we started filming she was worried and fed up with it all.

And then some idiot in a raincoat starts to pull her tits. In general, she was not particularly enthusiastic and stomped on the spot. So I'm a little… In a word, I didn't want to be trampled.

I think the funniest part of that scene would have been watching the behind-the-scenes footage of me trying to reach my goal and get some milk from my nipple.
Starr did not say anything about the taste of milk. Most likely, this season the Patriot will meet with the cow more: there is usually only one "dairy" scene in the season.
The final episode of the third season of The Boys will air on July 8.