In Russia, they want to support Russian electronics manufacturers with the help of smart apartment building standards. Residents may not like this idea, but it will provide domestic companies with orders, writes "Kommersant" with reference to the opinion of experts. According to the estimates of the Ministry of Digital Development, the costs of introducing "smart" domestic technology may exceed 350 billion rubles in two and a half years.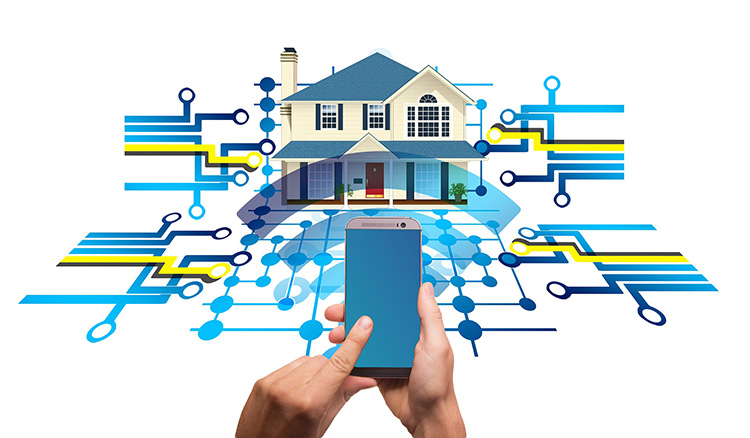 As part of the development of standards for a "smart" apartment building, in April, the Ministry of Construction received letters from the Ministry of Industry and Trade, the Ministry of Digital Transformation and Dom.RF, which Kommersant reviewed. Nikolai Kozak, Managing Director of Dom.RF, wrote in a letter that the implementation of the standards will create a significant demand for Russian electronics production. The mandatory use of domestic components for "smart" homes is also mentioned in the letter of the Ministry of Digital Development. According to Andrey Zarenin, deputy head of the Ministry of Digital Development, equipping about 90,000 homes with "smart" devices (intercoms, cameras, sensors and meters) will cost more than 350 billion rubles. over two and a half years, starting in the third quarter of 2023.
Dom.RF says that the standards "will reduce the cost of maintaining and maintaining houses." In turn, according to the estimates of the working group of the Ministry of Digital Development, in regions where active construction is underway, the cost of the digital infrastructure of houses will not exceed 1–1.5%. The department named one of the priorities "Creating services for residents without being tied to foreign technologies."
According to a letter from Deputy Head of the Ministry of Industry and Trade Vasily Shpak to the Ministry of Construction, it is proposed to add provisions on the transfer of information from video cameras to law enforcement agencies in GOST for security systems, and a clause on the mandatory use of video cameras with license plate recognition in the joint venture for multi-apartment buildings.
"If the introduction of the standard brings us at least one step closer to creating our own microelectronic base, the measures will be justified," considers Anton Tarashchansky, head of the Smart Home project of the Samolet Group of Companies. He expressed his support for the initiative, "although the introduction of smart apartment building standards does not bring direct profit for the developer."
In turn, MForum analyst Aleksey Boyko, noting that smart home standards will allow loading Russian electronics manufacturers with orders, admitted that this could affect both housing prices and living expenses.
If you notice an error, select it with the mouse and press CTRL + ENTER.