EA and Full Circle announced that they will share details on July 14 skate.as well as answer numerous questions from fans that have accumulated during the silence of the creators of the game.
In what format the event will take place has not yet been reported. It will start at 19:00 Moscow time.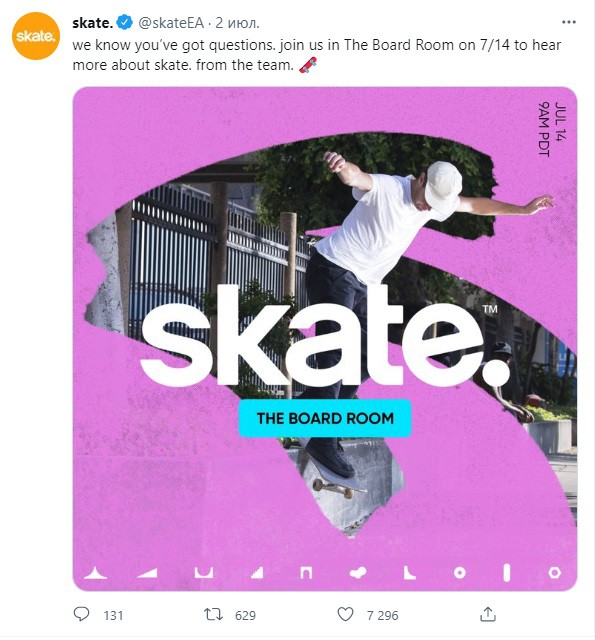 Developers last week skate. showed the first gameplay of "pre-pre-pre-pre-alpha", announced that the in-game city is called San Vansterdam, and also opened registration for closed tests of the title.
Expected that skate. will be released before the end of March 2023 on PC and consoles.