Microsoft has announced in a mailing list for Xbox Live Gold subscribers that monthly game giveaways will not include titles from the Xbox 360 from October this year. The official announcement will probably arrive in time in the near future.
The company said it had "reached its limit" in expanding its free catalog of Xbox 360-era games, so Xbox Live Gold giveaways will include games exclusively for Xbox One from October. Microsoft also stressed that no one will take away all the games previously received in the distribution – they will remain in user libraries.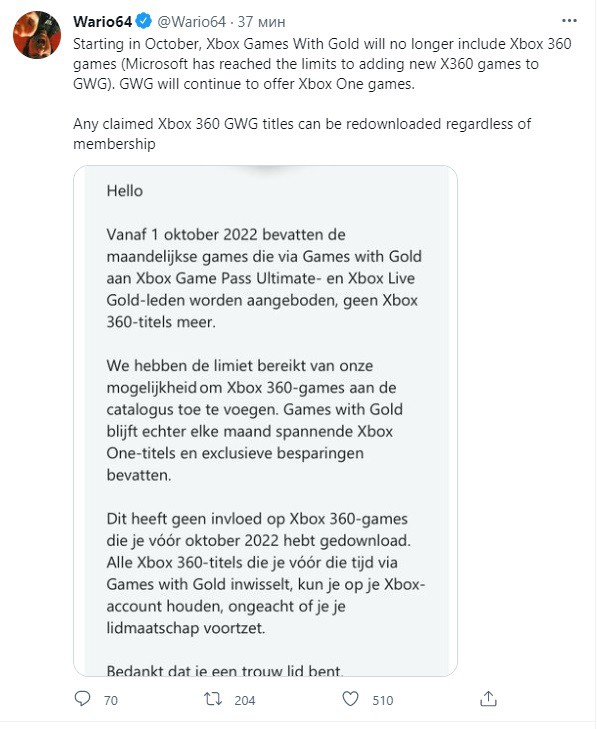 Users greeted such an announcement with humor, saying that Microsoft literally bottomed out monthly game giveaways to Xbox Live Gold subscribers. The company's action has been actively criticized for more than a year for frankly weak and unnecessary games in distributions – many do not quite understand why Xbox Live Gold is needed at all if it cannot offer anything other than access to network games.