Although, against the backdrop of the current political situation, many businesses are leaving Russia, or the Russian side itself imposes sanctions against them, the domestic authorities had to compromise on the American satellite communications operator Iridium – the State Commission on Radio Frequencies (SCRF) allowed it to work in the Russian Federation for another 10 years.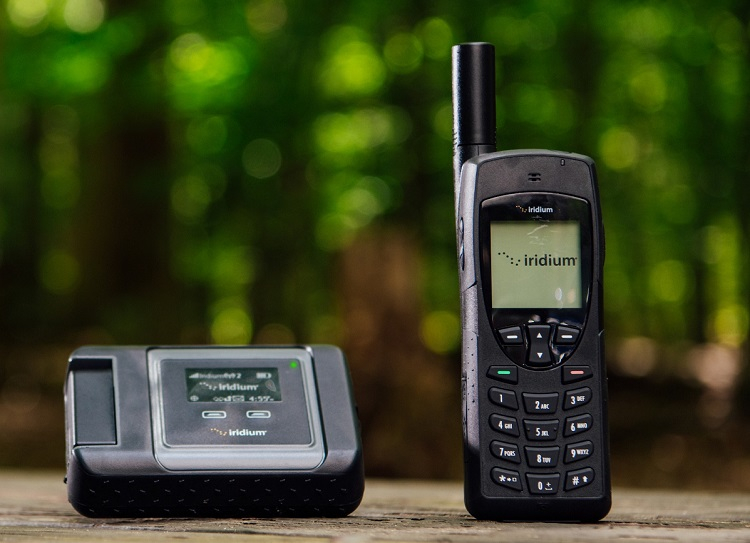 The measure is largely forced – Iridium is actively used by representatives of authorities, a number of commercial companies and even law enforcement agencies, and in the Far North of the country there are no alternatives to it yet. However, satellite constellations are already being prepared in Russia to provide the country with its own satellite communications, including in remote regions.
In the meantime, the State Committee for Radio Frequencies has extended the permit for the local division of Iridium Communications LLC. Iridium has a constellation of 66 satellites, thanks to which, according to Izvestia, communication is available on 100% of the Earth's surface. According to some reports, in Russia there are up to 30 thousand users of satellite phones and low-speed data transmission devices working with Iridium.
At the beginning of this year, the Ministry of Digital Transformation, Roskomnadzor and the Ministry of Economic Development were going to assess the feasibility of using satellite communication networks in Russia that are under foreign jurisdiction. According to some reports, the Federal Security Service (FSB) opposed the extension of work permits for VSAT operators. Nevertheless, experts call the extension of the permit for Iridium a "reasonable compromise", since the company's satellite constellation is the only one that provides communications in the Far North, where Russian communications satellites are not available.
At the same time, Iridium, along with Inmarsat, is the operator of the Global Maritime Distress and Safety System (GMDSS), and disconnecting Russia from it could lead to a threat to shipping on a global scale. In addition, according to experts, one of the largest customers of Iridium is the US Department of Defense. Although we are not talking about direct listening to conversations, experts emphasize that the operator has quite a lot of information about the movements of subscribers and even their exact location.
In 2020, MegaFon announced plans to create its own constellation of satellites – VTB is ready to invest about 2 billion rubles in the corresponding project. Roskosmos is implementing the Sphere project, which provides for the deployment of several constellations of satellites. According to domestic experts, the production and launch of satellites in theory will not be any problem, the main factor determining the speed of project implementation is the availability of funding. Then in 10 years it is quite realistic to create a network that provides communication anywhere in the world.
If you notice an error, select it with the mouse and press CTRL + ENTER.