By messages Chinese media, the other day, a sail was deployed on the upper stage of the Long March-2 launch vehicle to accelerate the deorbiting of the spent stage. 25 m sail2 will help the stages slow down and enter the dense layers of the atmosphere for complete destruction. Thus, there will be less space debris in orbit, and the technology can get a start in life.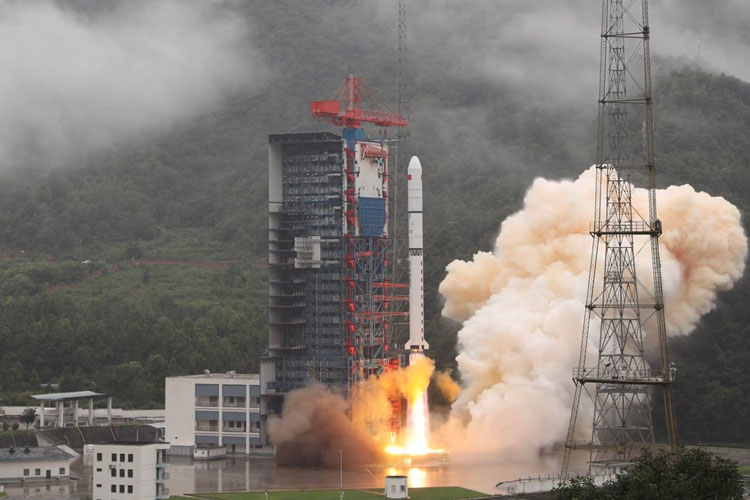 According to various estimates, there may be up to a billion fragments of space debris in the Earth's orbit, which promises to become a problem for astronautics in the foreseeable future. This is all the more likely that the race for satellite Internet based on constellations of thousands of communication spacecraft has begun. For example, a satellite weighing 15 kg in an orbit 700 km high will fall into the atmosphere unaided for 160 years. 2 m sail2 on such a satellite will accelerate the fall of the device up to 10 years. A sail with a larger area will further reduce the time the spent satellite stays in orbit.
In China, they are working on the technology of deploying sails for braking on satellites and rockets. The launch of a sail demonstrator on the upper stage of the Long March 2 light rocket was the first of its kind in the world and a key to China's space debris reduction program. 300 kg second stage with 25 m braking sail2 should enter the atmosphere for destruction in two years. It is important to note that the "sailing regatta" is calculated from start to finish, since the deorbit must be controlled all this time in order to avoid collisions with other vehicles (and debris) and burn out over a strictly defined area of ​​​​the Earth.
Up to this point, the sail on satellites was considered mainly as a propulsion or solar sail. Under the influence of the solar wind or under a laser beam from the Earth, vehicles with solar sails can perform interplanetary and even interstellar flights. Prototypes of such solutions have been repeatedly tested in space and are evaluated as promising, including by Russian scientists. But for braking, the sail was the first to be tested in China and, probably, they will be the first to adopt it.
If you notice an error, select it with the mouse and press CTRL + ENTER.