The next presentation of Nacon Connect will take place on July 7 and will start at 20:00 Moscow time. Connoisseurs of the company's projects from France will be able to see it on YouTube and Twitch.
In the meantime, Nacon announced the program, promising to show 16 games, including five premieres. Among the already well-known projects of different genres, the stealth action The Lord of the Rings: Gollum from Daedalic and the shooter RoboCop: Rogue City from Teyon stand out against the general background. High-profile licenses also include Warhammer Fantasy.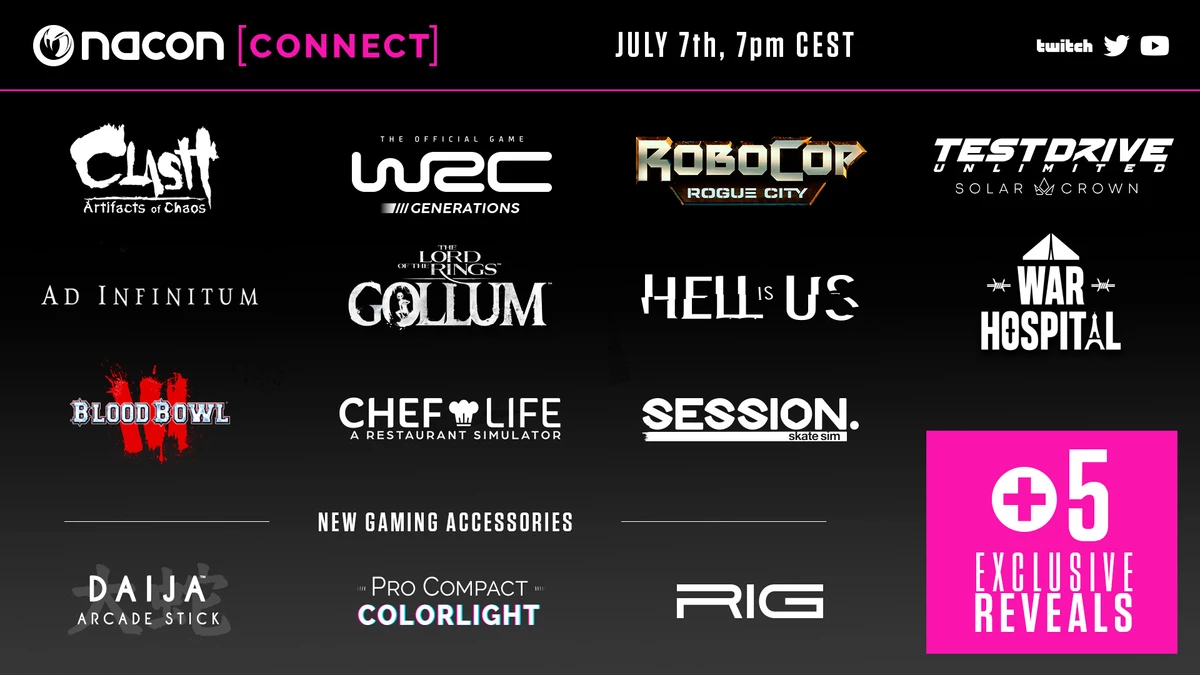 And it is also possible that the French will announce a survival game based on the Terminator. Presumably, it will be the debut of the Italian Nacon Studio Milan founded in early May. However, the hint was rather subtle and nothing can be said with complete certainty.