GPD finally announced prices for various configurations of the Win Max 2 portable Windows console. To begin with, let's clarify that the device looks like a laptop, with controller elements located above the keyboard, and analog triggers at the back. The console will ship with AMD Ryzen 7 6800U and Intel i7 1260P processors (4 "large" cores and 8 "small" ones).
The most basic version with the Ryzen 7 6800U will set you back $899 and come with 16GB of LPDDR5 RAM and 128GB of storage. The terabyte version will cost $100 more, and the extra 16GB of RAM adds another $100 to a total of $1,199. There doesn't seem to be an Intel version with 128GB of storage, so the base console will cost $999 and provide a terabyte of storage and 16GB of RAM.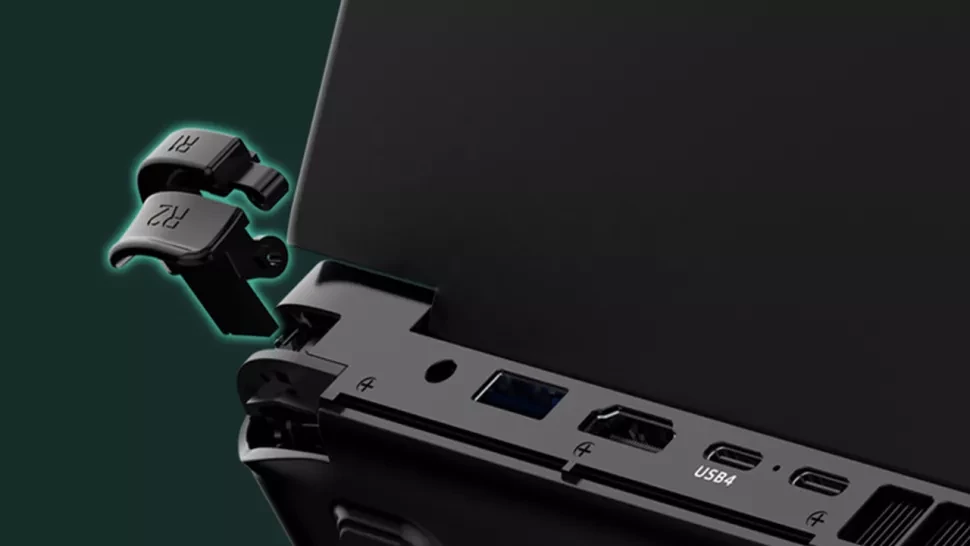 The manufacturer also offers additional optional modules. Another terabyte SSD will cost $139, and a 4G module will cost $79.
The crowdfunding company on the console has not yet been launched, and therefore nothing is known about the dates of the start of sales.