In the laboratory of Intel, there was a desktop graphics accelerator GUNNIR Arc A380 Photon in a non-standard design, which arrived from China. Information about testing shared on his Twitter page, one of the company's top managers, Ryan Shrout.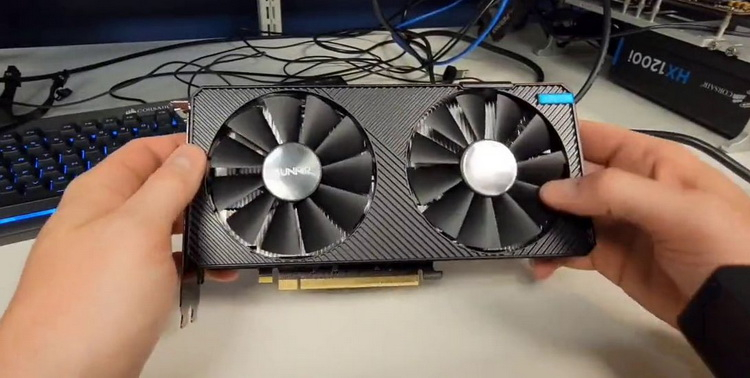 The Arc Alchemist series desktop graphics card is currently only available for purchase in China. Intel still doesn't say when its discrete graphics solutions will start appearing outside of the Middle Kingdom, and doesn't even name their recommended prices.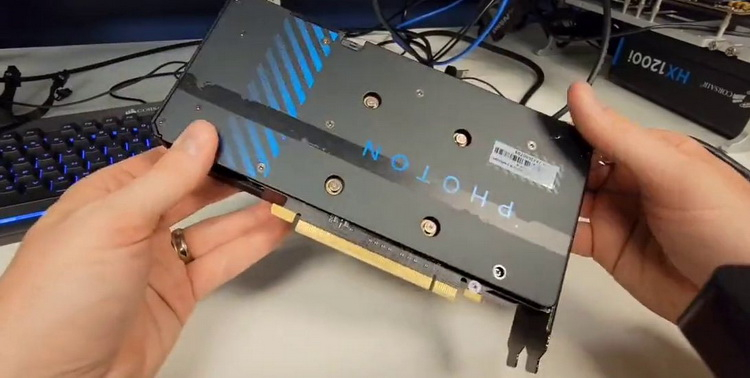 Shraut had two GUNNIR Arc A380 Photon 6G OC video cards at once. Recall that they are based on ACM-G11 graphics processors with eight Xe cores and an operating frequency of 2.45 GHz. The accelerator received 6 GB of GDDR6 memory with support for a 96-bit bus and a speed of 15.5 Gb / s per contact.
The Arc A380 model is positioned as a solution for gaming in 1080p resolution at medium graphics settings. As part of the test, the game PlayerUnknown's Battlegrounds was launched on it at a resolution of 2560 × 1080 pixels. An Intel representative concluded that the new product is a good option for mainstream gaming. Previously, independent tests have shown the Arc A380 to be an entry-level graphics card, with performance slightly below the NVIDIA GeForce GTX 1650 and AMD Radeon RX 6400.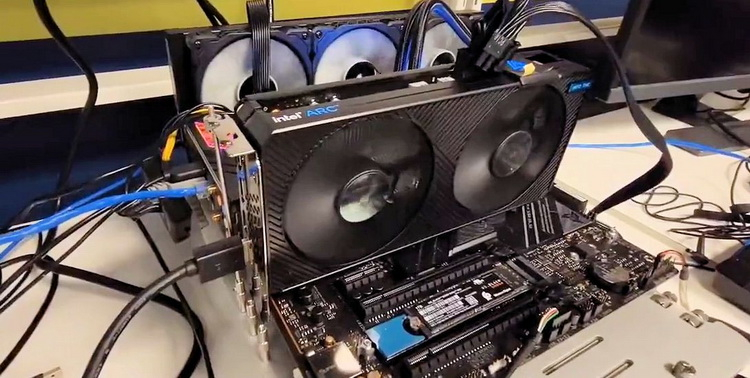 In China, the accelerator, taking into account the conversion of the local currency, is offered for about 130-140 dollars. Shraut on his Twitter page noted the high build quality of the non-reference version of the video card.
In addition to the Arc 380, Intel is going to release desktop models of the Arc A550, Arc A730 and Arc A770 graphics cards this summer, but more accurate information about the timing of the sale has not yet been disclosed.
If you notice an error, select it with the mouse and press CTRL + ENTER.