The multiplayer for "Red Dead Redemption 2", "Red Dead Online", has not received any new content for almost a year. With this upcoming anniversary, players are planning a funeral for the game.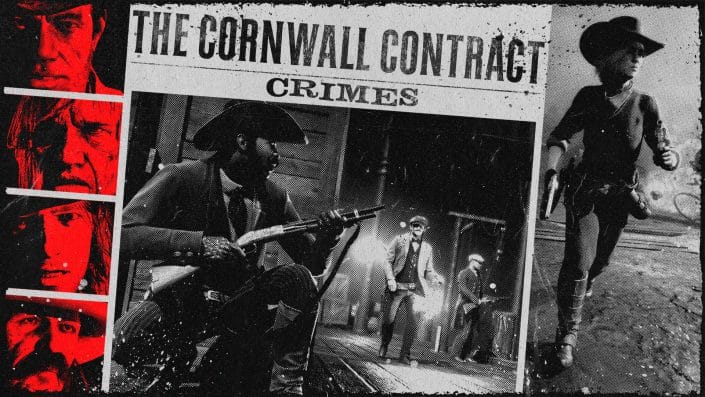 Red Dead Online fans are preparing to bury the multiplayer title. July 13th marks the anniversary of "RDO" receiving its last content update. On that very day, the remaining players are planning a big funeral service.
Users have long criticized that the multiplayer mode is too "Red Dead Redemption 2", which is now also available as a standalone version, is hardly supported by developer Rockstar anymore. Compared to "GTA Online" the Western game received much less new content and updates.
Fans call for the big funeral bash
Rockstar announced a new weekly update for Red Dead Online yesterday. However, as is now common, this was just an announcement of new in-game bonuses and discounts and not new content. Apparently, this was the proverbial nail in the coffin for the community, which shortly afterwards declared the death of the multiplayer title.





The Red Dead News fan channel suggested that players celebrate the funeral of Red Dead Online on July 13. Users are supposed to log into the game on that day, dress their character in dark mourning clothes and share the pictures of it on social media. "Who would like to do that? A funeral to celebrate a year since Red Dead Online left behind."

More on the subject:

How many players will actually take part in the funeral service cannot yet be predicted. Some players responded to the tweet by saying they just don't want to log back into RDO or download the title again. However, many also seem to agree that Red Dead Online is dead once and for all. Some fans are even threatening to boycott future Rockstar Games releases over the matter.
More Red Dead Online, Red Dead Redemption 2 news.
Discuss this news on the PlayStation Forum
Links to Amazon, Media Markt, Saturn and some other retailers are usually affiliate links. If you make a purchase, we receive a small commission that we can use to finance the free-to-use site. You have no disadvantages.