"Bright Memory Infinite" will soon conquer the consoles PS5, Xbox Series X/S and Switch. Interested players can already watch a trailer today.
The first-person action game "Bright Memory Infinite" will be released on July 21, 2022 for PS5, Xbox Series X/S and Switch, as announced by publisher PLAYISM and developer FYQD-Studio.
In the PlayStation Store, the title, which is already available for the PC, is listed as "Bright Memory: Infinite Gold Edition" without giving any further details about the content. The Xbox Store is again talking about a Platinum Edition.
Performance mode with 120 FPS
The PS5 and Xbox Series X/S versions support ray tracing with reflections at 60 frames per second. For those looking for a smoother combat experience, a 120fps performance mode is selectable. The PS5 version also takes advantage of the DualSense adaptive trigger features included in the console version for Sony's new-gen console.
If you're flirting with the Switch version. This runs natively on the hardware and not via the cloud. It supports multi-sampling and TAA anti-aliasing and offers support for gyroscopic aiming. All console versions include all cosmetic downloadable content from the PC version.
Released for PC in 2021, Bright Memory Infinit combines the gunplay of first-person shooters with the swordplay of hack-and-slash action games. As a player, you use shots, slashes, acrobatic maneuvers and psychic powers to fight your way through futuristic soldiers and demons from ancient Chinese mythology.
As the game progresses, new abilities are unlocked through a branching skill tree that reveals new powers and upgrades.
In the role of the special agent Shelia, you should find out why a black hole opened up during the Chinese New Year celebrations. Shelia is armed to the teeth and fights against forces that want to take advantage of this phenomenon and the resulting beasts.
Related Posts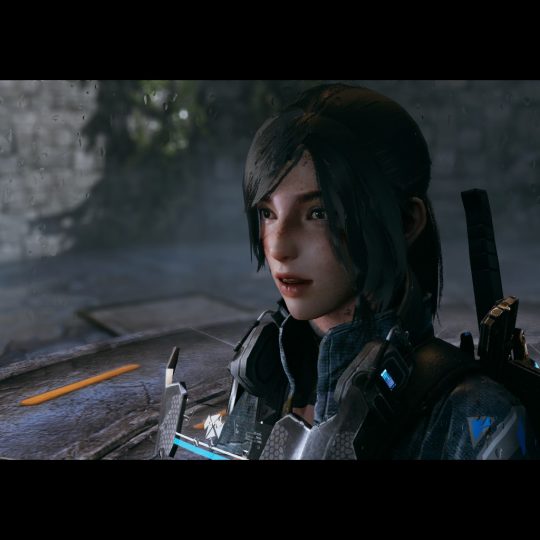 Bright Memory Infinite will be released on July 21, 2022 for PS5, Xbox Series X/S and Switch. The PC version came at one Meta score of 67while the title on Steam was received "very positively".. Below is a trailer for the console version:
More news about Bright Memory Infinite.
Discuss this news on the PlayStation Forum
Links to Amazon, Media Markt, Saturn and some other retailers are usually affiliate links. If you make a purchase, we receive a small commission that we can use to finance the free-to-use site. You have no disadvantages.