Remember the funny photo of Hugh Jackman that the actor posted on social media? On it, he looks at something on the phone with a surprised face. For fans, this is an occasion to once again set up a bunch of theories.
So, Hugh decided a little pin up fans and posted a fresh photo. It features the actor himself in a T-shirt with Jake from the animated series Adventure Time. Funniest caption:
Let's see what other rumors will appear thanks to my facial expression.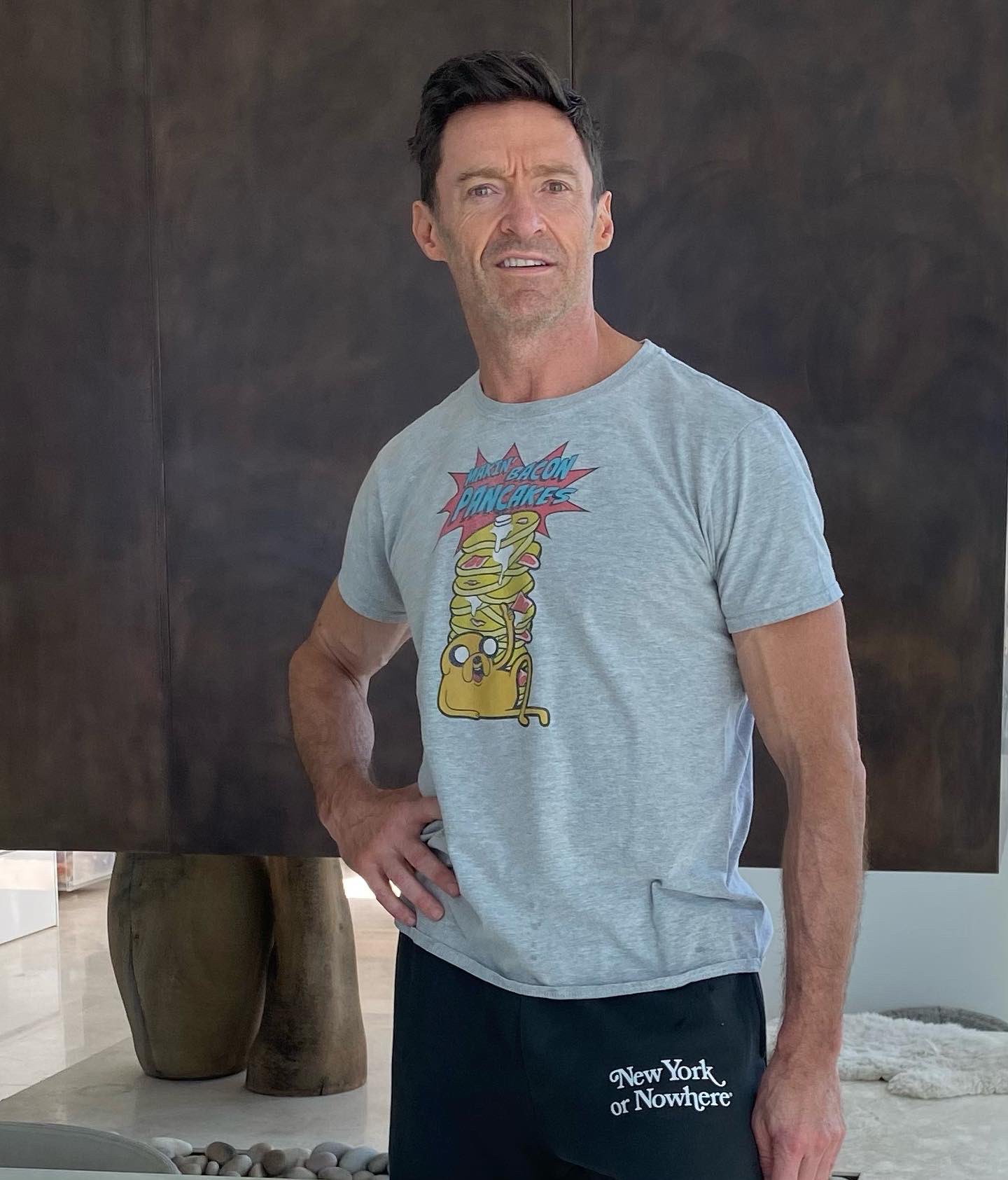 Shawn Levy will direct the third Deadpool. The film has no release date yet, as well as plot details. Still, I would not wait for the actor to appear in the tape, or at least for a tiny cameo.