nintendo published in his twitter demonstration of a new map from Splatoon 3 called Mincemeat Metalworks. It is located in the former ship port, which has turned into a landfill due to the drying of the sea.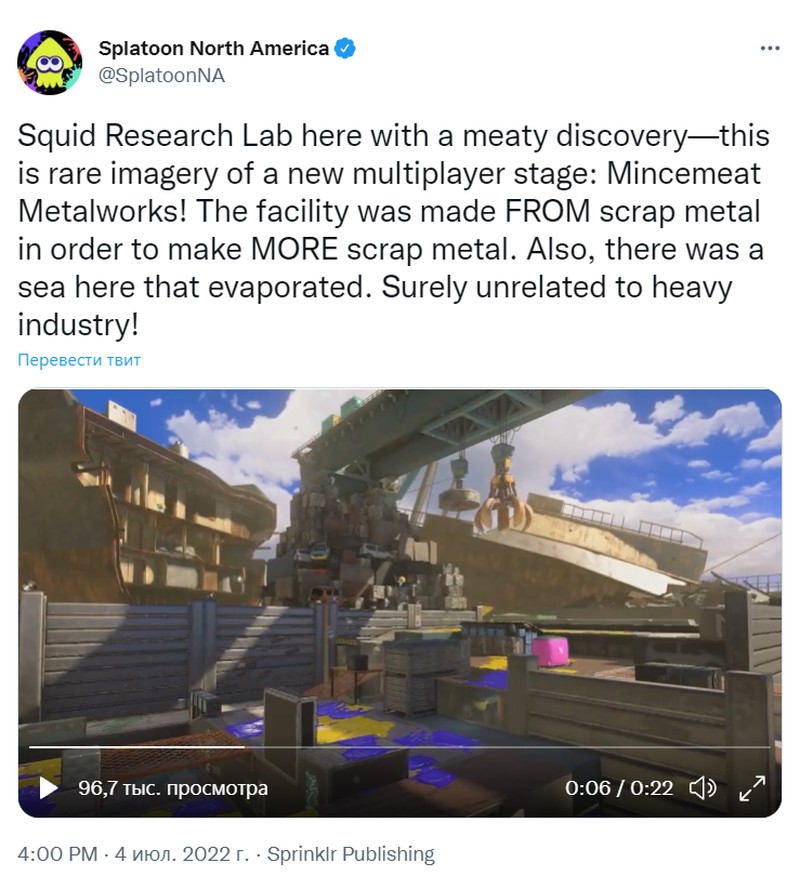 Recently it became known that the game will have the ability to customize hairstyles. Company published Twitter has several variations of it.
In the shooter at the start, "all basic guns" from the previous parts will be available. At the same time, the studio published several short videos with weapon models from the game. Unfortunately, these guns were not shown in the case.
Splatoon 3 Releases September 9th exclusively on Nintendo Switch.