A couple of days ago, analysts expressed hope that Samsung Electronics managed to increase operating profit by 15% to $11.2 billion in the second quarter, while updating the 2018 record. The Korean giant's own forecasts say that the increase in operating profit was 11.4%, it reached $10.7 billion, but revenue could well grow by 20.9% to $59.2 billion.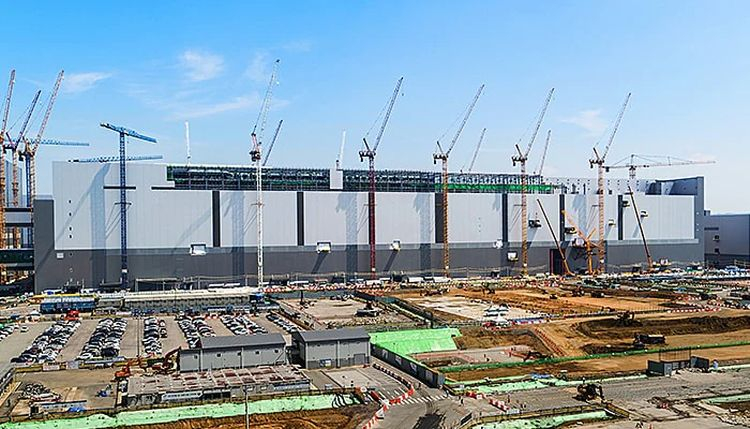 A detailed quarterly report from Samsung Electronics will traditionally be published later, before the end of this month. If its own revenue forecast turned out to be higher than analysts' expectations, then everything turned out the other way around with operating profit. In fact, Samsung's operating profit posted its worst growth in more than two years. The growth in the amount of revenue in the national currency was facilitated by its weakening against the US dollar, which took place in the second quarter.
In a sequential comparison, Samsung Electronics' operating profit fell 0.9% and revenue fell 1% compared to the first quarter of this year. Investors were more encouraged by Samsung's year-over-year revenue growth, with the company's share price up 2.8% after the publication of preliminary quarterly reports. Recall that analysts expect a decrease in the number of smartphones sold by Samsung in the second quarter by 10 million copies, as well as a decrease in income from the sale of televisions and computer equipment.
When the full version of Samsung's quarterly report is published, investors' attention will be drawn to the forecast for the current three-month period. Rival Micron Technology, for example, expects to see a 17% sequential decline in revenue. According to Bloomberg Intelligence analysts, the total demand for RAM in the whole of 2022 is unlikely to grow by 15-20% due to a decrease in sales of personal computers and smartphones. In the solid-state memory segment, demand is unlikely to grow by 28-29%, as previously planned. At the same time, prices for both types of memory should decrease in the third quarter, according to TrendForce analysts.
If you notice an error, select it with the mouse and press CTRL + ENTER.