After Embracer Group's purchase of Square Enix's western AAA studios, the focus has been on what might happen to Crystal Dynamics and the Tomb Raider franchise. But what impact does the change of ownership have on Eidos Montreal and "Deus Ex"? Rumors and speculation germinated this week.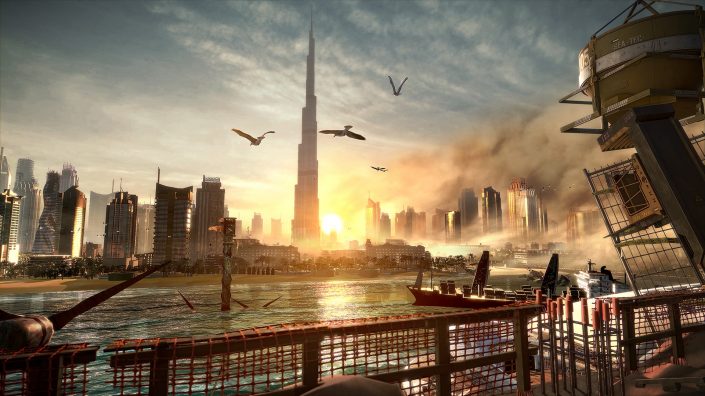 Eidos Montreal was recently from the Embracer Group taken over, which could result in the Deus Ex franchise being resurrected. At least that's what insider and journalist Jeff Grubb, who claims to have heard the rumours, believes.
"It is still early. The rumors I've heard… they're headed straight back in [Deus Ex] get in. They want to do what Cyberpunk 2077 failed to do, rumor has it. I mean we'll see if that happens. It's still so early, who knows what will come of it." so Grubb.
With Square Enix no longer in power of decision-making, the return certainly seems like something players can expect. After all, "Deus Ex" is one of the larger IPs that Embracer got its hands on in the acquisition. Under Square Enix, on the other hand, there have recently been no efforts to pick up the brand again.
Apparently patience is required
Still, fans shouldn't expect a new Deus Ex anytime soon. The well-informed journalist Jason Schreier addressed the rumor in a ResetEra thread dedicated to Grubb's statements. He heardthat the game that has progressed the most at Eidos Montreal is a new IP, so maybe Deus Ex won't be out for a "very, very long time".
The previous games based on the Deus Ex brand have certainly had their fans. "Deus Ex: Human Revolution," for example, came on one Meta score of 89while "Deus Ex Mankind Divided" at least one Meta score of 84 reached.
---
More news on the subject:
---
Last May, rumors circulated that a new "Deus Ex" was already wrapped up. It was later denied. Before that, we covered Deus Ex Mankind Divided in 2019 as a voice actor pondered the endings of the sequels.
More news about Deus Ex.
Discuss this news on the PlayStation Forum
Links to Amazon, Media Markt, Saturn and some other retailers are usually affiliate links. If you make a purchase, we receive a small commission that we can use to finance the free-to-use site. You have no disadvantages.