This isn't the first unusual challenge that decorators have faced.
This isn't the first unusual challenge that decorators have faced.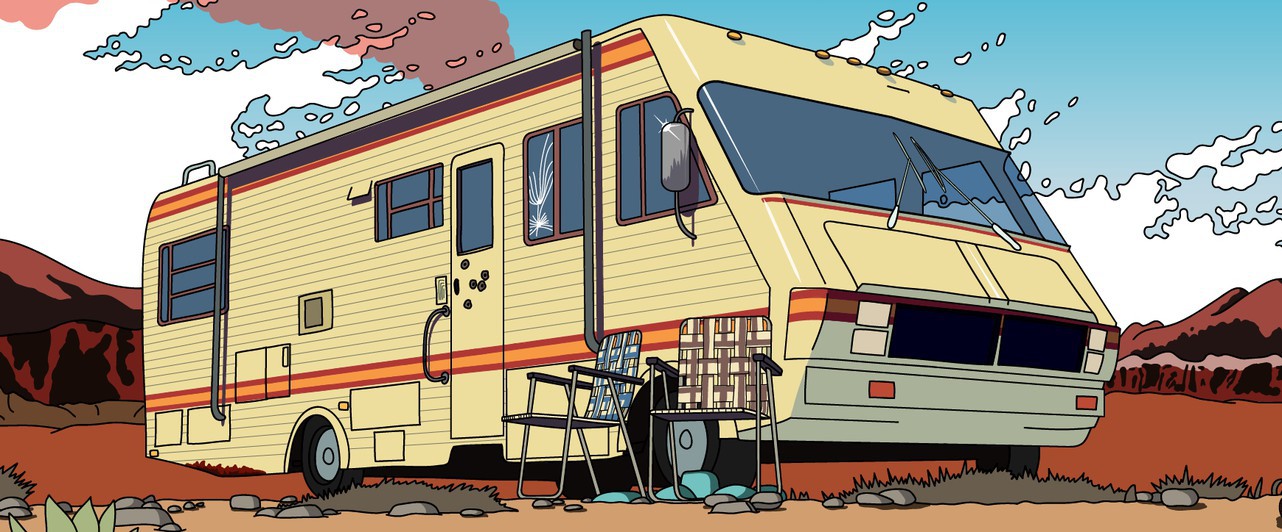 The latest episodes of Better Call Saul feature the main characters of the mother show, Breaking Bad. In the scenes already shown, Walter White and Jesse Pinkman meet Saul in their trailer and almost bury him in the desert – these are extended versions of scenes from Breaking Bad. Taking them off was not easy.
Better Call Saul is being filmed many years after Breaking Bad ended, with many of the sets already lost. In an interview with Variety, set decorator Ashley Marsh talked about the challenges she faced while working on the cameo scenes.
The Breaking Bad trailer is still sitting in Sony's parking lot, but there's a problem: there's nothing left inside. The entire interior had to be recreated from scratch.
To make the trailer look authentic, Ashley reviewed all the Breaking Bad episodes where he appears, and made a huge number (about 8 thousand) of screenshots. Based on these shots, the set design team found exactly the same furnishings.
The set designers are lucky: in Albuquerque, where Breaking Bad and Better Call Saul are filmed, there is a tour of places from the series, and guests are transported on exactly the same trailer as in Breaking Bad. Its owner agreed to lend some of the details to the decorators.
For the cameo scenes, the set designers had to figure out how Walter and Jesse pack all of their gear for the move. The trailer itself didn't actually go anywhere: the car standing still was simply rocked with the help of airbags.
The grave in which Walter and Jesse were going to bury Saul was not actually dug in the desert, but near the studio, where suitable earth was found.
According to Ashley, recreating the Breaking Bad trailer in Better Call Saul wasn't the only unusual task the set designers had to tackle. Here are some more interesting stories from Marsh:
For the movie El Camino, the vacuum cleaner shop from Breaking Bad had to be recreated.
The series was filmed in a real vacuum cleaner store, but it has since closed and now sells furniture in the same place.
For filming, we had to redo the interior and get a huge number of vacuum cleaners – it took three months.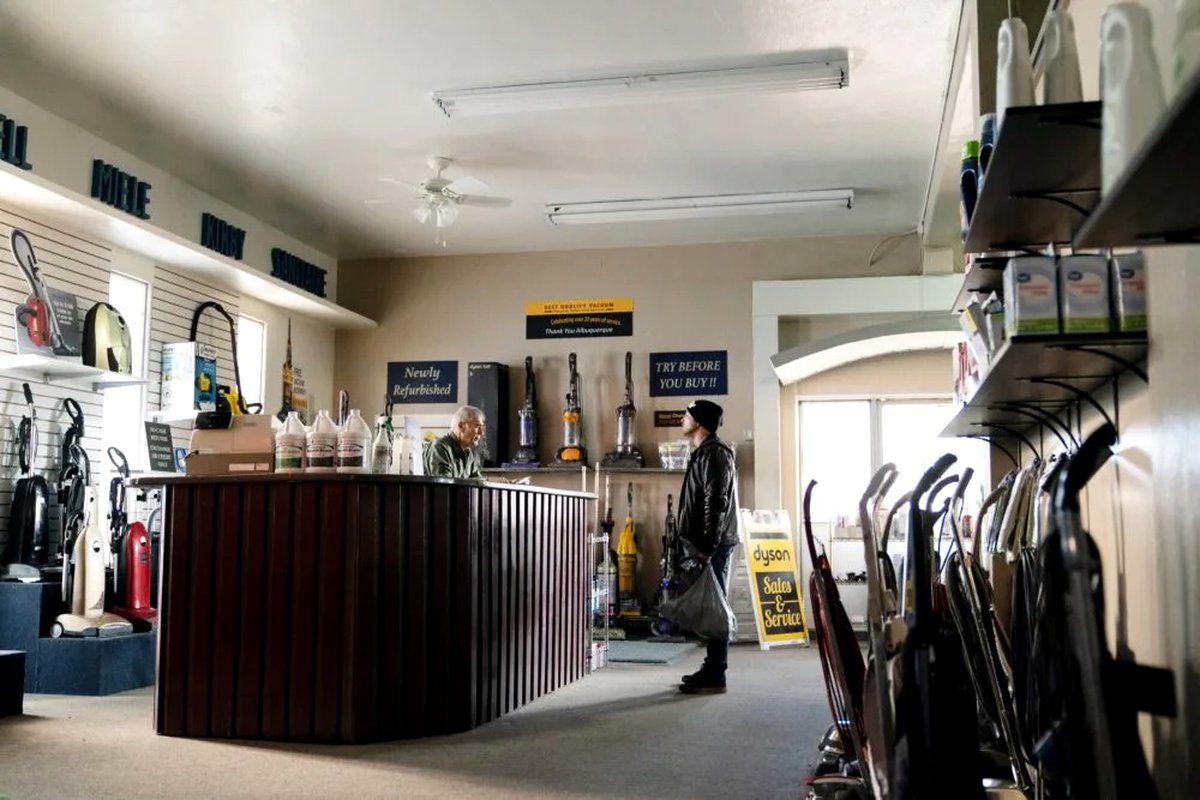 In the latest season of Better Call Saul, there's a scene where Armani suits are stolen. He filmed in a completely empty store.
Everything that appears in the frame – from racks to clothes and benches with racks – was brought here by the film crew.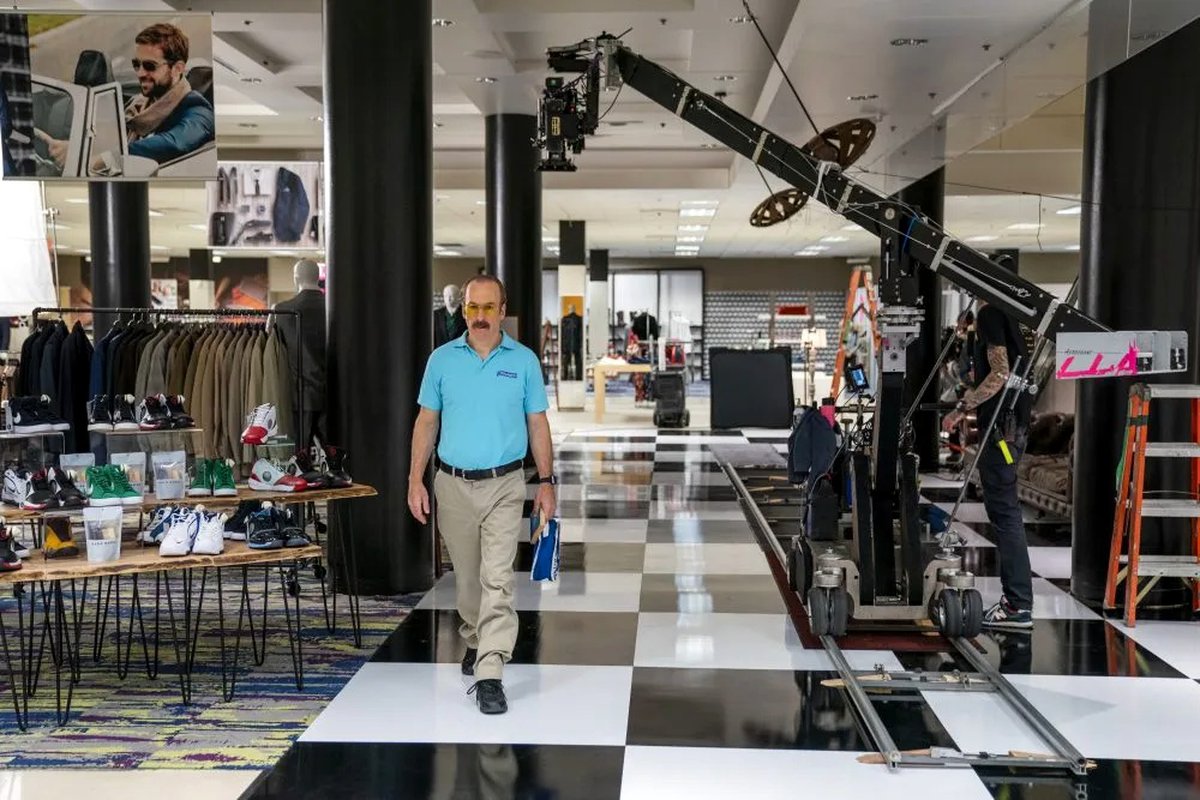 AMC has two episodes of Better Call Saul left to air. It is expected that they will also feature cameos from Breaking Bad characters.