no[o]ne made a fantasy team of PGL Arlington Major players.
💸 Catch 10,000 rubles of free bet from Winline and enjoy the Major
As part of the media day No[o]ne made up a team of players on the instructions of James "Banks" Banks. no[o]ne received a virtual pot of $15 and selected one player for each position.
Fantasy Team No[o]ne:
Kerry – Ilya "Yatoro" Mulyarchuk from Spirit;
Midlaner – Cheng "NothingToSay" Jin Xiang of PSG.LGD;
Offlaner – Neta "33" Shapira from Tundra;
Support four – Arif "MSS" Anwar from Soniqs;
Support five – Alexey "Solo" Berezin from NAVI.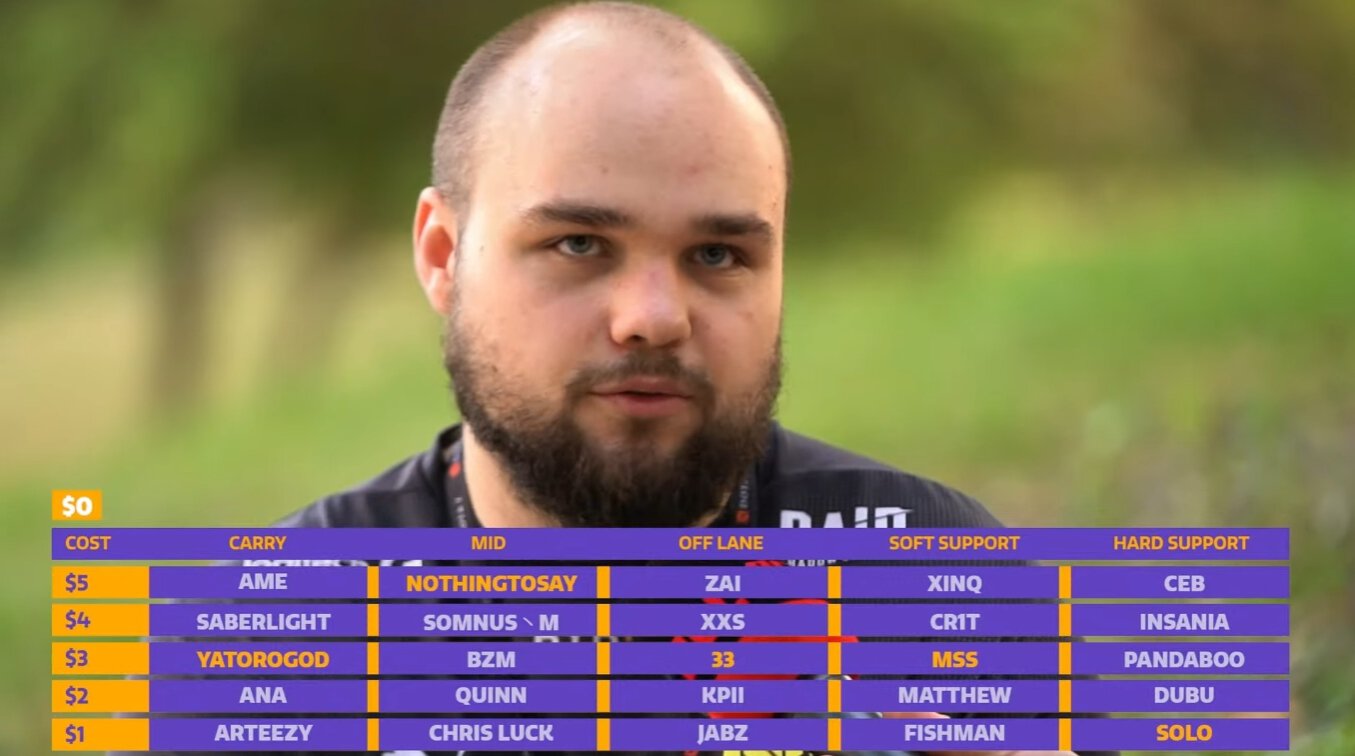 "Which place would this team take at TI? Of course, the first," Vladimir said, "No[o]ne» Minenko.
How was the first day of the major: a good start for Eastern Europe, Mato cosplays Artisi, and Snaking outwitted everyone
I want OG and Seb to fail at the Major. Otherwise it will be the end for Misha