At least at 1080p.
At least at 1080p.
In an interview with PC Gamer, Intel's graphics team mentioned that the Arc-family has very good ray tracing, perhaps even better than Nvidia's. To prove it, Intel compared the Arc A770 to the GeForce RTX 3060 in several games.
Video cards were tested in Cyberpunk 2077, Watch Dogs Legion, Fortnite, Metro Exodus, Control and other popular projects. The tests were carried out at 1080p resolution, in almost all games the Intel graphics card was faster.
The Arc A770 lost out to the GeForce RTX 3060 only in F1 2022, Guardians of the Galaxy, Battlefield V, and Deathloop. In The DioField Chronicle, the graphics cards showed identical results.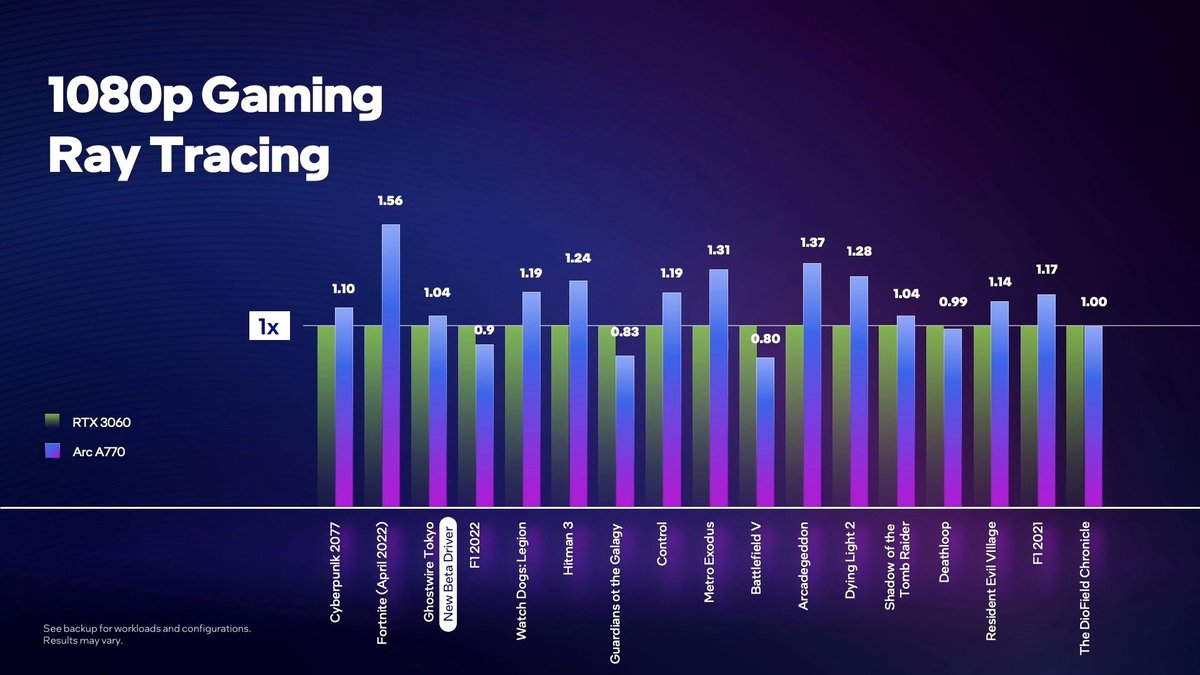 In addition, several tests were carried out at 1440p. Please note: this time Intel used their XeSS upscale, which is identical to DLSS in principle. The inclusion of upscale increased the frame rate by one and a half to two times.
At 1440p, the company did not compare the performance of the GeForce RTX 3060 and Arc A770 with upscales enabled.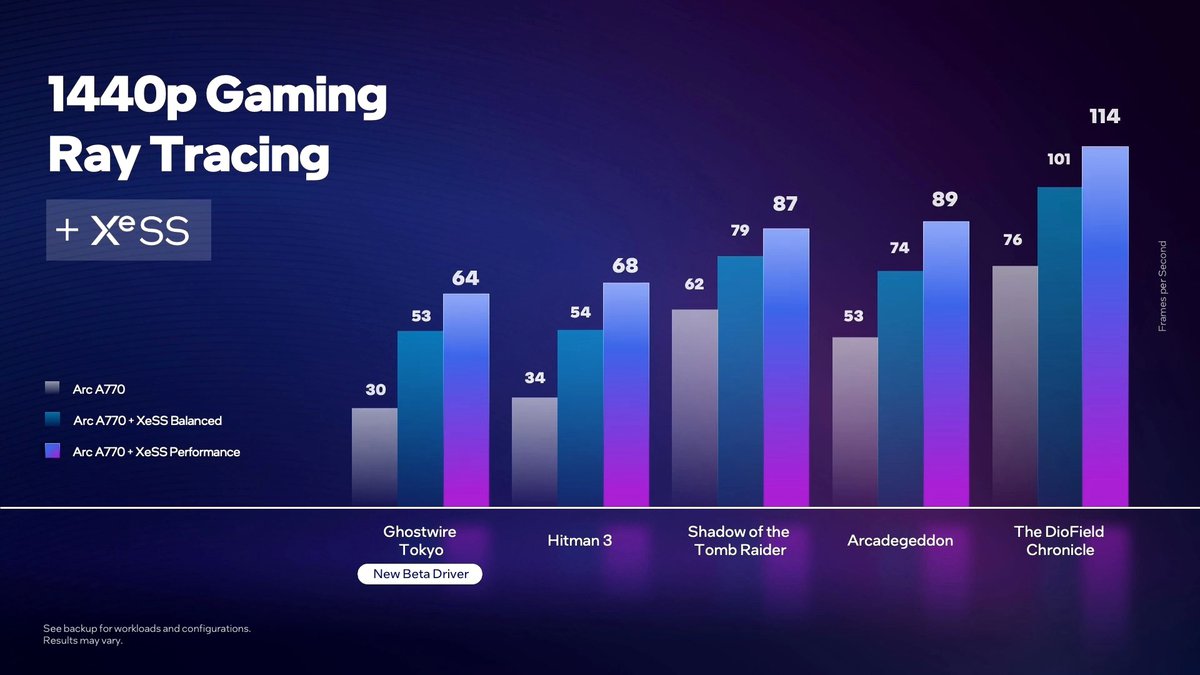 On average, Intel calculated that when using ray tracing, the Arc A770 outperforms the GeForce RTX 3060 by about 14%. Sometimes the superiority can reach 25%.
As Intel explains, it was possible to improve the tracing speed thanks to smart sorting of computational threads and optimization of asynchronous calculations. In Intel's own tracing-focused benchmark, the Arc A770 architecture features double the GeForce RTX 3060.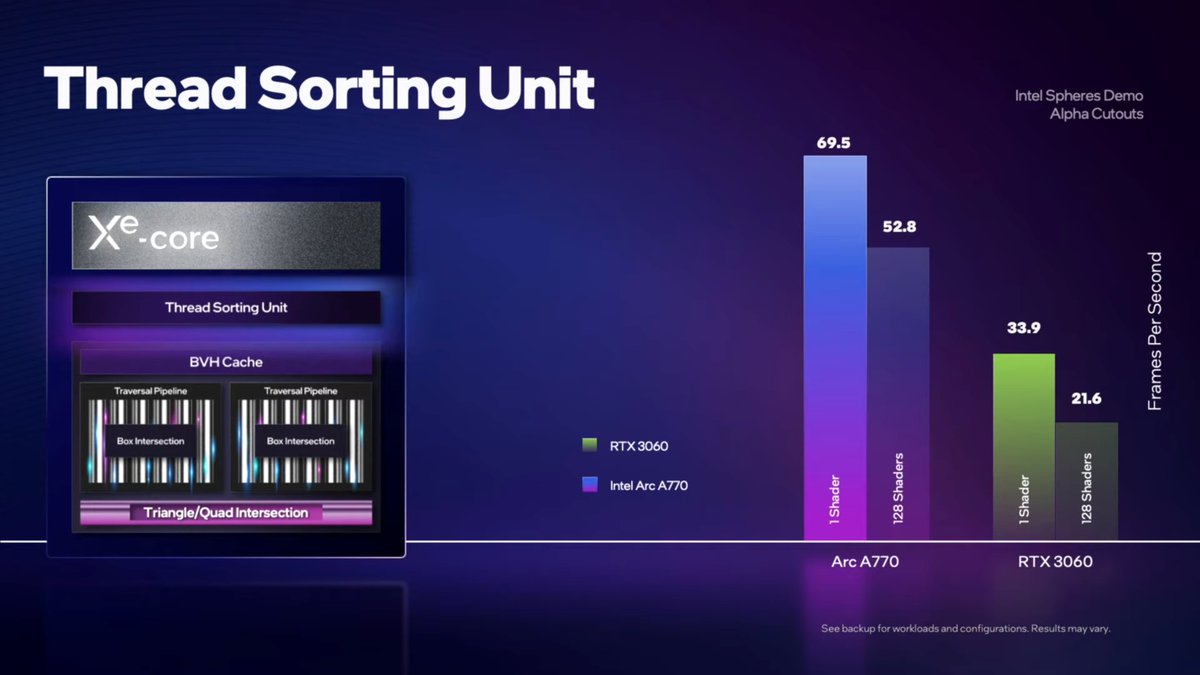 Intel cannot yet say when the top-end Arc A750 and Arc A770 graphics cards will go on sale, but they assure that this will happen in the near future. Only one card from the company is currently on sale, the budget Arc A380; it is only available in the US and China.
It is interesting
Predictability is the enemy of horror: The creator of The Callisto Protocol talks about the game