Only a few days are left before the presentation of the iPhone 14, and Apple decided to update the branded online store with refurbished iPhone 12 mini models. Miniature iPhones are rumored to be gone forever.
As usual, refurbished iPhones come with a new battery, a new case, and a new box with all documentation and a Lightning cable. In addition, there is an official one-year warranty.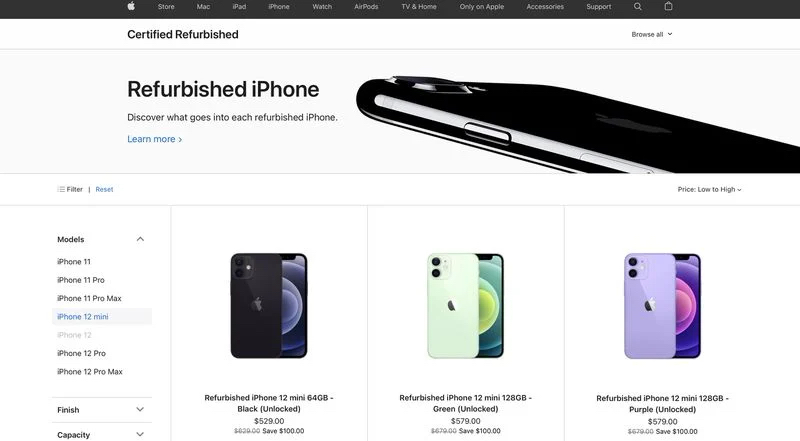 d
Refurbished iPhone 12 mini starts at $529 for the 64GB version and goes up to $659 for the 256GB model.
Recall that most reputable insiders said that this year Apple refused to release a 5.4-inch iPhone mini in favor of a huge 6.7-inch Plus.
The iPhone 12 mini was first introduced in 2020. Following him, the iPhone 13 mini debuted. Apparently, Apple considered that such a form factor was not popular enough with users and refused to release the third version of the "compact" smartphone.
Even more interesting things in our new Telegram channel!