The matter still came to the use of a wall of LED screens.
The matter still came to the use of a wall of LED screens.
After releasing the third episode of the series "House of the Dragon", the HBO channel published a video about the filming of the previous, second series of the show. The video is dedicated to the most technically difficult moment of the episode, the meeting at Dragonstone.
Dragonstone Fortress was occupied by Daemon, the younger brother of King Viserys, who took refuge here with the Golden Shrouds, the dragon, and the stolen egg. At some point, King's Hand Otto Hightower, along with a small army, arrived at the fortress to convince Damon to hand over the egg.
In the scene in question, the actors are talking on a narrow mountain road surrounded by valleys. To shoot it, the creators of the "House of the Dragon" used a virtual set: only a fragment of the road was built, everything else is computer graphics.
Approximately the same system was used as in the filming of the Disney and Marvel Studios series. LED screens, which displayed images of the scenery, surrounded the actors from all sides: they played under the dome.
It is interesting that the mountain road along which the actors are walking actually exists. The set designers copied a real trail that was impossible to shoot on; this is what the prototype Dragonstone looks like.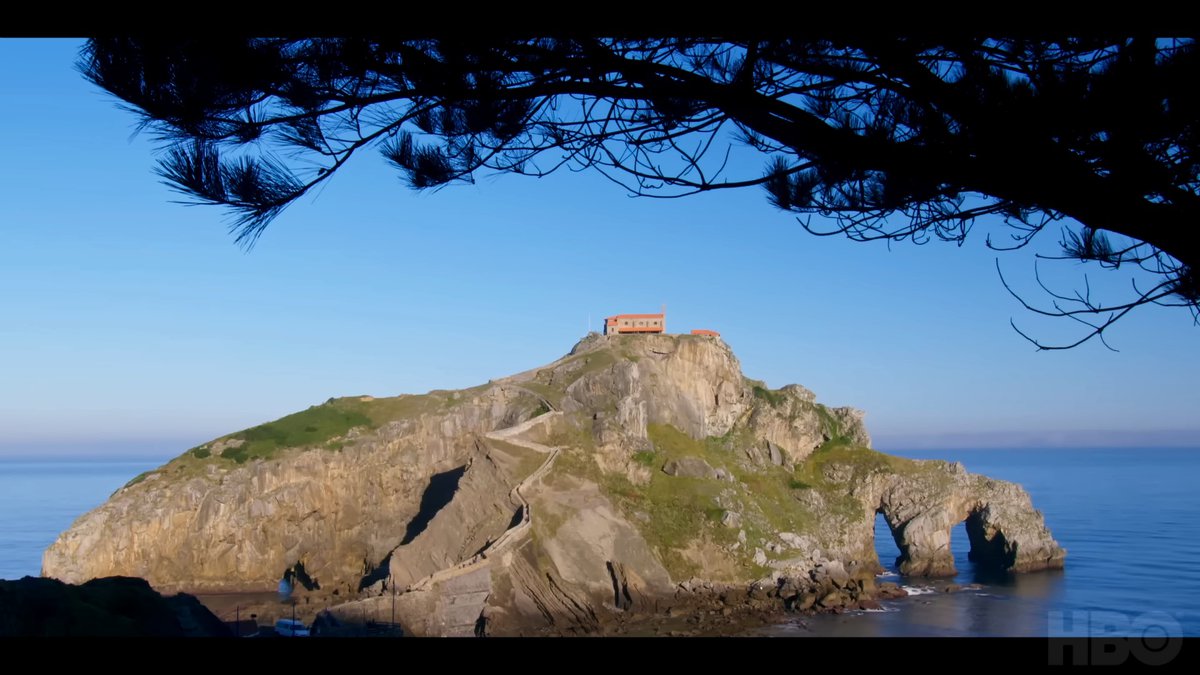 From the point of view of the actors, the scene did not look very realistic: everything that fell on the screens, they saw distortedly. This is because the rendering of the virtual scenery is tied to the cameras filming the scene – everything looked normal to them.
It is interesting
Minecraft authors ask for help to improve the Bedrock interface