Clients of Alfa-Bank began to receive notifications by mail with a warning that the business application will stop working if it is used on iOS 16. In this regard, customers are asked not to update their iPhone to iOS 16.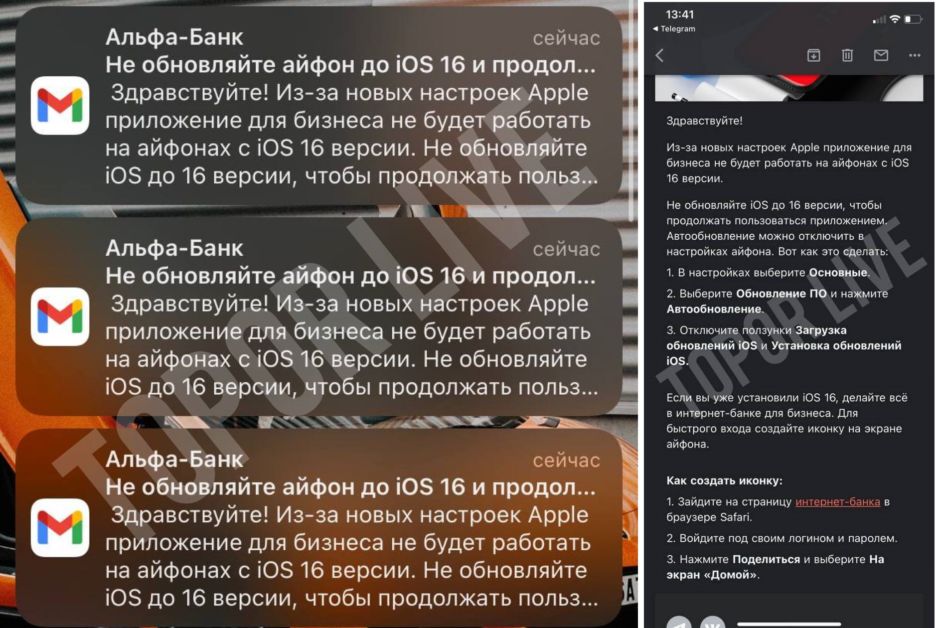 Hello! Due to new Apple settings, the business app will not work on iPhones running iOS 16. Do not update to iOS 16 to continue using the app. If you have already installed iOS 16, do everything in Internet banking for business.
Interestingly, Alfa-Bank has attached instructions that explain how to disable the automatic system update feature in iPhone.
Whether iPhone users will sacrifice the installation of iOS 16 for the sake of the bank is still unknown.
Recall that the Alfa-Bank application was removed from the App Store in April due to US sanctions. In August, a clone of the application called "Money Came" was released, but it was removed already in early September.
Even more interesting things in our new Telegram channel!