Online appeared information that the new smart watches Apple Watch Series 8, Apple Watch Ultra and Apple Watch SE 2nd generation received processors from previous models. Specifically, from Apple Watch Series 7 and Watch Series 6.
According to Twitter user s1guza, the processor in the new S8 watch received the T8301 processor ID, which corresponds to the CPU ID in the S6 and S7 chipsets. By the way, this explains the fact that over the past three presentations, Apple has compared the processors of the new watches only with the S5 chip.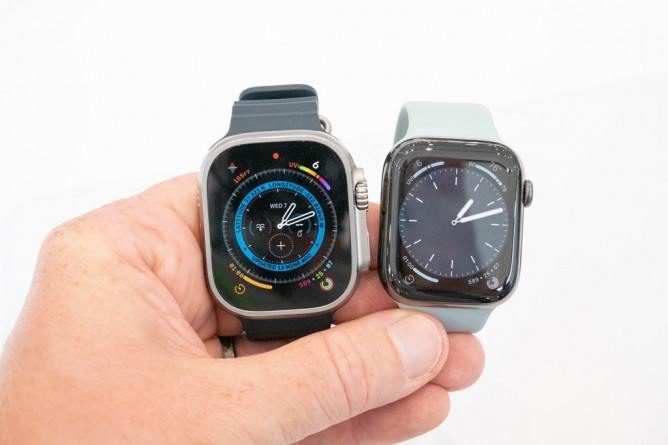 Thus, the Apple Watch Series 6, Apple Watch Series 7, Apple Watch Series 8, Apple Watch SE 2nd generation and Apple Watch Ultra are all equipped with the same CPU, meaning the processing power has not increased, although the chipset components may have changed.
It is possible that the Apple Watch will receive a platform update next year, although the processors in the same iPhone change every year. By the way, the Quake shooter was launched earlier on the Apple Watch.
Even more interesting things in our new Telegram channel!