Apple has made it easy to repair the back of the iPhone 14 and 14 Plus. The rear glass was made removable, which means that the smartphone does not have to be disassembled during repairs. The last iPhone with a detachable panel was the iPhone 4S.
Previously, Apple service centers in the iPhone 12 and iPhone 13 disassembled the device from the display side to replace the case on which the components were located. The back panel of the iPhone 11 was not repaired at all, the smartphone was simply changed to a new one.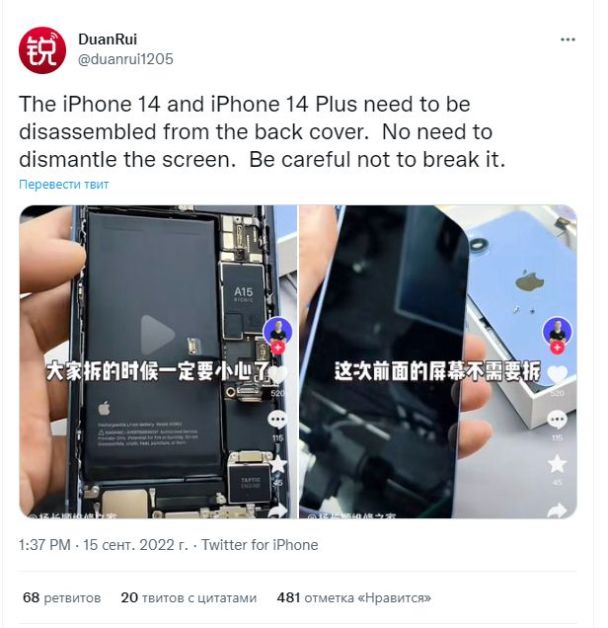 In the iPhone 14 and 14 Plus, the cover was made removable, while leaving the ability to open the device from the display side. Thanks to this solution, smartphone repair will be much cheaper and more environmentally friendly.
There is no such information about the iPhone 14 Pro and 14 Pro Max yet.
Even more interesting things in our new Telegram channel!