Nintendo Switch was the best-selling console during the Black Friday 2022 in the United Kingdom, narrowly beating Xbox Series X|S. Both performed well thanks to aggressive offers from Nintendo and Microsoft. PS5, on the other hand, is third with a great gap from the two rivals.
According to data shared by GamesIndustry, Nintendo Switch totaled 42% of consoles sold on Black Friday in the UK. A possible result, according to Christopher Dring, thanks to the bundle with Mario Kart 8 and 3 months of Nintendo Switch Online, which as you may know was also offered in Italy. However, the number of units sold is lower than that of Black Friday 2021, also due to fierce competition from Microsoft.
Xbox Series X|S in fact, they totaled 40% of the units sold, therefore just below Switch. Dring points out that in particular Series S has been discounted under £ 200 against the standard 249.00, just to mention one of the aggressive offers offered by Microsoft during Black Friday.
PS5 it is third with only 18% of the consoles sold out of the total, therefore far below Switch and Xbox. Apparently, apart from the discounts on the Digital model, Sony has not offered particularly attractive offers for its console, which, also thanks to the higher price and the usual limited availability in stores, have decreed this result.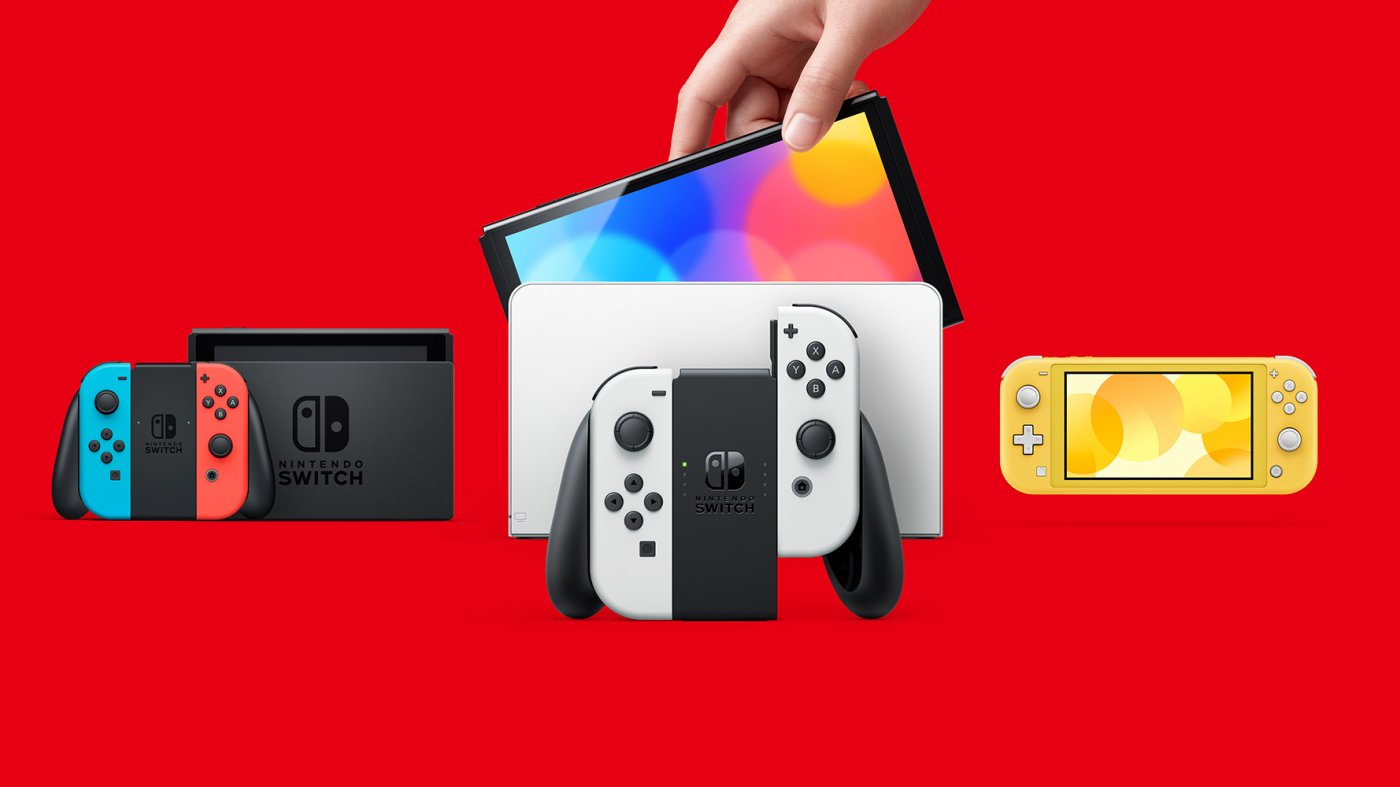 The Nintendo Switch family
"Console sales volumes during the week of Black Friday are similar to last year and the Switch was also the best seller there," said Dorian Bloch, boss of GfK, the body that tracks sales. market in the UK. "However, total Switch volumes are lower than Black Friday 2021, and Sony and Microsoft have also come up with attractive offers."
Overall, sales of consoles, video games and accessories in the UK during Black Friday 2022 were 4% higher than a year earlier. Specifically, 41% is represented by consoles, 39% by accessories and only 21% by retail games, demonstrating how much digital delivery is now the master. The best-selling accessory was Meta Quest 2 in bundle con Resident Evil 4.
We also learn that 81% of Black Friday 2022 gaming purchases in the UK were made via online shops, slightly less than the peak in 2020 when we were in full Covid-19 lockdown.