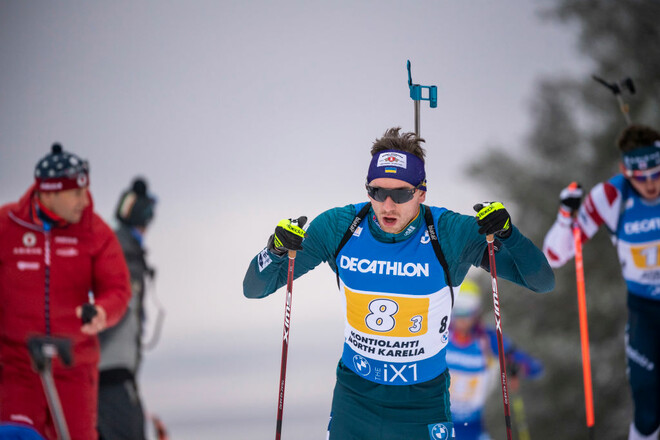 Biathlete of the Ukrainian national team Bogdan Tsymbal commented on the 34th place in the pursuit race at the first stage of the World Cup in Kontiolahti, Finland.
– This is the fourth race for you at this stage, are you satisfied with the result?
– You can say that I am satisfied with the race, but still I have some mixed feelings. Satisfied because I could suffer for the guys, the first three laps were generally good. But then on the counter I was knocked out by shooting, my misses. And yet I tried to stick with the guys and it didn't work out so well anymore. Moreover, he lost three positions at the finish lap. But I squeezed everything out of myself on the last lap.
– The first stage of the World Cup is over, it is always like a litmus test for an athlete, what can you say about the stage.
– So far, I think everything is good: three races and all in points, and yet I want better results, I want to progress in the next stage. I want more. Of course, we see all the shortcomings and are working to eliminate them, we know what to work on specifically. I hope that in the next stage we will look better and stronger both in individual races and in the relay race. Keep your fingers crossed for us, and we will try to show a good result.