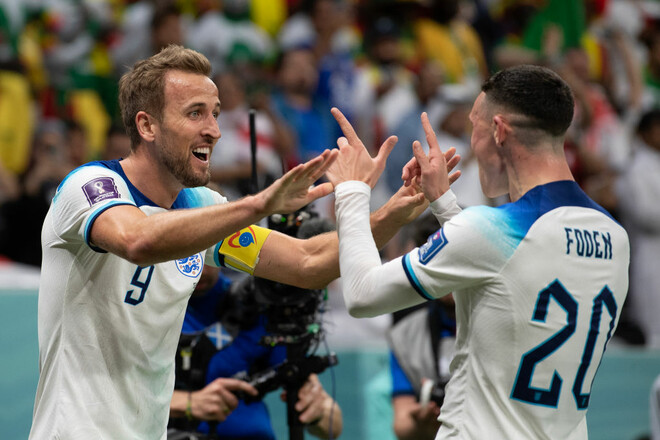 We invite you to familiarize yourself with a selection of the main news and materials on Aroged for Sunday, December 4.
1. Lions bit lions. The England team confidently stepped into the quarter-finals. The British defeated Senegal.
2. Evening of champions. France knocked out Poland in the 1/8 finals of the 2022 World Cup. French President Emmanuel Macron completely guessed the score and the authors of the goals.
3. Who will England play? Another quarter-final pair of the World Cup has become known. The 1/4 final match England – France will take place on December 10 at 21:00 Kyiv time.
4. The media reported why Shakhtar offered Mudrik to Real and Barcelona. The Pitmen hope that the top clubs will significantly increase the value of the winger during the bidding process.
5. Kontiolahti-2022. Simon won the pursuit, the Ukrainians failed the race. Anna Krivonos and Daria Blashko failed to break into the end zone.
6. Kontiolahti-2022. Johannes Boe won the persuit, Dudchenko ran into the top 20. The sprint winner was in the lead throughout the pursuit.
7. Fury ran over Chisora ​​at speed. Further along the path Usyk and Joyce. Tyson is not going to slow down.
8. Berinchyk beat Mendy. The fight was not only for the title, but also for the future. Perhaps a powerful European experience awaits the Ukrainian.
9. Idre-2022. Alexandra Merkushina became the best Ukrainian in the sprint. Celina Grotian from Germany won the race.
10. Thompson finished Holland early in a spectacular UFC fight. UFC on ESPN 42 took place in Orlando, Florida.