During tonight's The Game Awards 2022 a new official trailer was presented for Final Fantasy 16. As perhaps the most attentive have already noticed, at the end of the video there is the exact date on which the PS5 exclusivity period: il 31 December 2023.
Specifically, the small writing at the end of the Final Fantasy 16 "Vendetta" trailer reads: "Not available on other platforms until December 31, 2023".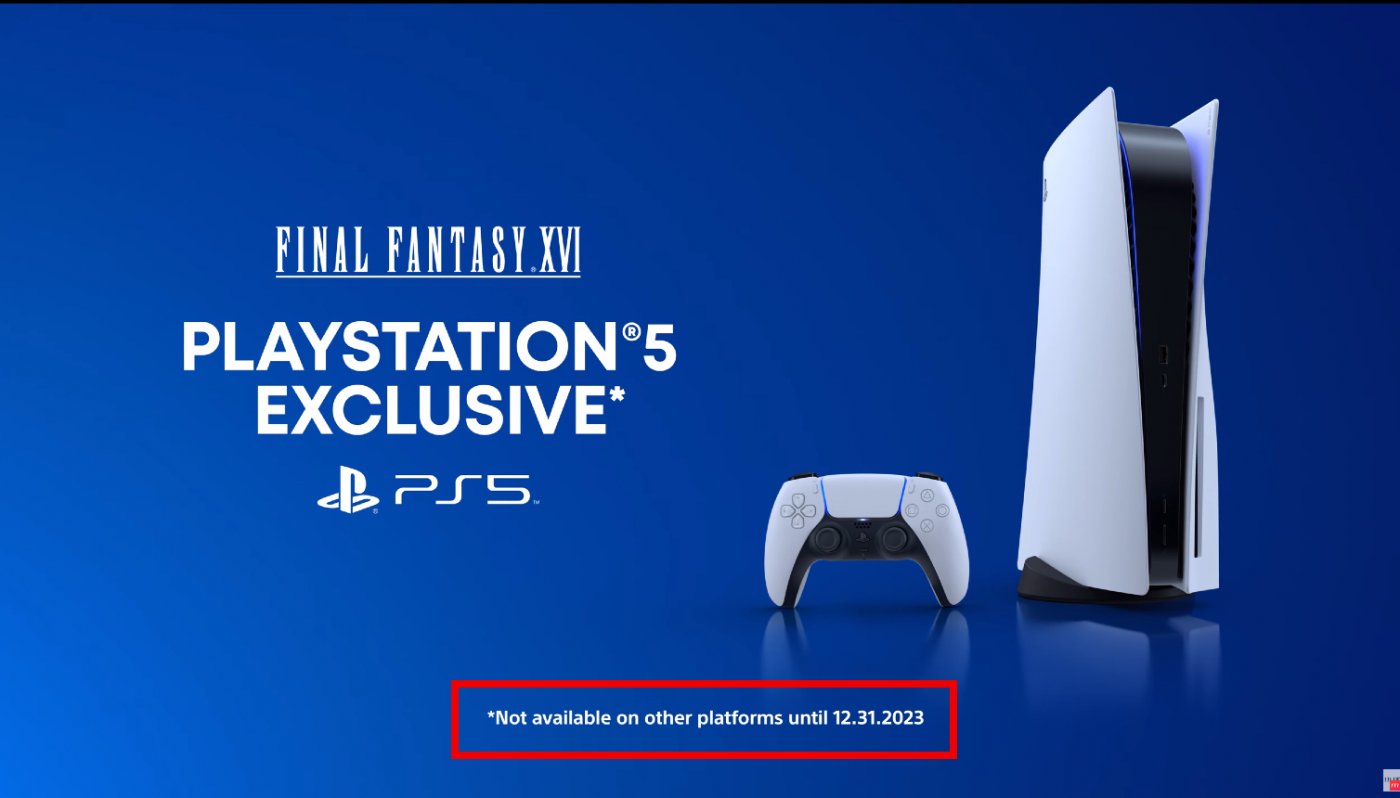 This therefore confirms the six months of exclusivity for Sony's flagship console unveiled in November and offers a clearer picture of the story, given that precise dates had not previously been indicated. However, there are several details that we still don't know.
In particular, it is not clear if as of December 31, 2023 Final Fantasy 16 could arrive on any platform or if a situation similar to that of Final Fantasy 7 Remake will occur and therefore land only on PC. As you probably know in that case the publication is an adventure first on PS4 and PS5 and only after about a year and a half the game also arrived on PC, while everything is still silent for a possible (now improbable?) conversion for Xbox Series X | S and One. Unfortunately, to know for sure we will have to wait for official indications from Square Enix which, we suppose, will not arrive before the end of next year.
We remind you that the release date of Final Fantasy 16 is set at June 22, 2023.