The Deebot X1 Omni robot vacuum from Ecovacs is one of the most complete models on the market. With 650 euros less, its price becomes less prohibitive and it can become the perfect solution for cleaning your interior without moving a finger.
Manufacturers are making robot vacuum cleaners more and more efficient to relieve you and do everything for you. The Ecovacs brand presents its most successful premium range so that you no longer have to worry about the chore of cleaning. We find the X1 Omni model, a device capable of vacuuming and washing, as well as eliminating all dust and dirt thanks to its multiple sensors and its on-board camera which allow it to manage your surfaces as well as possible. However, you have to pay a high price, but fortunately, Amazon drops its price sharply during the sales.
The Deebot X1 Omni in a nutshell
A vacuum cleaner with two rotating mops A self-cleaning station Efficient mapping
Launched at 1,499 euros, the Deebot X1 Omni robot vacuum cleaner from Ecovacs sees its price drop to 849 euros on the Amazon site.
If the offer mentioned in this article is no longer available, please take a look below to find other promotions for the Ecovacs Deebot X1 Omni. The table updates automatically.
Where to buy
Ecovacs Deebot X1 Omni at the best price?
The robot vacuum that cleans and washes everything automatically
To better remove stains or dirt from your floors, the Deebot X1 Omni is equipped with two rotating mops which are accompanied here by a whole emptying and cleaning system. Concretely, after mopping, your Deebot returns to the station and automatically washes the mop, transfers the dirty water to the dirty water tank, and dries the mop with hot air to prevent bad odors. The cleaning station can self-clean, transfer the dirty water to the water tank, without the need for frequent disassembly and cleaning.
Like any good robot vacuum cleaner, this one is able to tackle any type of floor (carpet, parquet, or tiles) and will not leave debris, large or small, thanks to its suction power of 5000 Pa.
Precise and responsive navigation
To clean efficiently, the Deebot X1 Omni integrates multiple sensors and its onboard camera allows it to completely map your home. According to the brand, 6 minutes is enough to map 100㎡. For this, it relies on its AIVI 3D technology, with an obstacle detection system to identify a larger series of objects and thus better avoid them, but also to be able to judge the size of these objects. Prowess already seen on previous models, but which is much improved here.
Ecovacs has integrated a voice assistant directly into its robot vacuum cleaner. Just say "Ok Yiko" to ask your vacuum cleaner to clean a particular room or even to ask it to return to the base. If you prefer Google Assistant or Alexa, both are still there. Finally, on the autonomy side, the manufacturer announces 260 minutes before requiring a return to the base. As for the 4 liter clean water tank, it guarantees the cleaning of a maximum area of ​​400 ㎡, ideal for multi-storey houses or for large apartments.
To find out more, here is our review of the Deebot X1 Omni from Ecovacs.
9 /10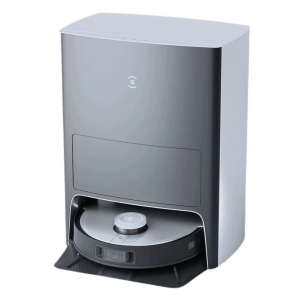 Winter sales: the best offers selected by Aroged's editorial staff
The Winter Sales officially started on Wednesday January 11, 2023 at 8 a.m. in France and will end on Tuesday February 7 at midnight. As of now, several merchants have already drawn their best offers. Here are the best offers from the sales in our live.
Our selections by product categories
Our selections by merchants
Our selections by brands
To make sure you don't miss out on any great deals from this event, here are a few reflexes to adopt right now so you don't miss any of the offers we recommend:
Follow us on our twitter account @ArogedPromos only dedicated to good deals (remember to activate the bell to receive notifications in real time) Download our Aroged application (available on iOS and Android) to activate notifications in the "Good Deals" category and thus receive new articles in real time related to the 2023 Winter Sales Subscribe to our Good Deals newsletter to be sure to receive the offers in preview (no more than one email per day, unsubscribe in 1 click, no distribution to third parties):
The data transmitted through this form is intended for Humanoid, publisher of the Aroged site in its capacity as data controller. They will in no case be transferred to third parties. This data is processed subject to obtaining your consent to send you by e-mail news and information relating to editorial content published on Aroged. You can oppose these e-mails at any time by clicking on the unsubscribe links present in each of them. For more information, you can consult our entire personal data processing policy. You have a right of access, rectification, erasure, limitation, portability and opposition for legitimate reasons to personal data concerning you. To exercise one of these rights, please make your request via our dedicated rights exercise request form.
Do you use Google News (News in France)? You can follow your favorite media. Follow Aroged on Google News (and Numerama).