Developers need a little more time to polish.
Naughty Dog Studios postponed release of the PC version of The Last of Us remake. Instead of March 3rd, the remake will be released on March 28th.
The developers explain the transfer by the need for additional polishing of the game. Naughty Dog wants to release the highest quality PC version of The Last of Us remake, a few weeks will improve the quality of the project.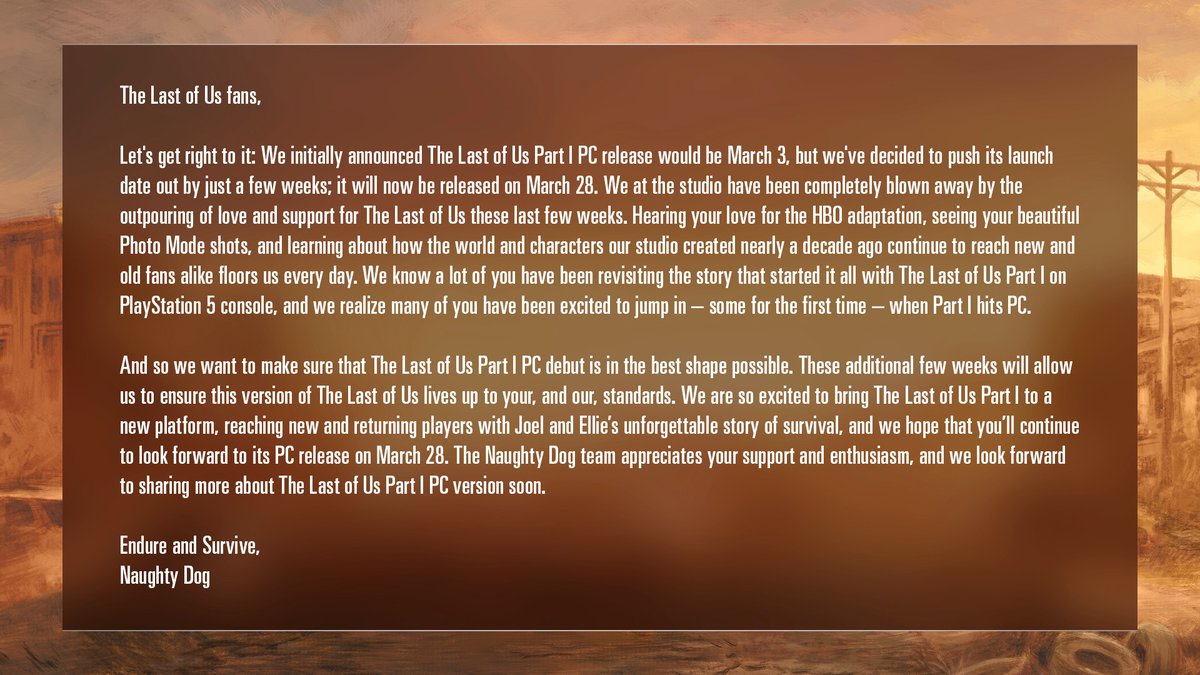 This is the first time a game in The Last of Us series is coming to PC. It is noteworthy that the release will take place shortly after the end of the first season of The Last of Us – the last episode of the season will be shown on March 13.
This is interesting