This technology will also appear in the Edge browser.
Microsoft has begun integrating the ChatGPT chatbot into custom products. The company is launching a version of Bing search with built-in ChatGPT; According to Microsoft, this technology will become a "co-pilot" for Internet users.
With ChatGPT, the search engine will provide more relevant results and will be able to summarize information from multiple sources. In addition, you can chat with ChatGPT in a regular chat – for example, like this.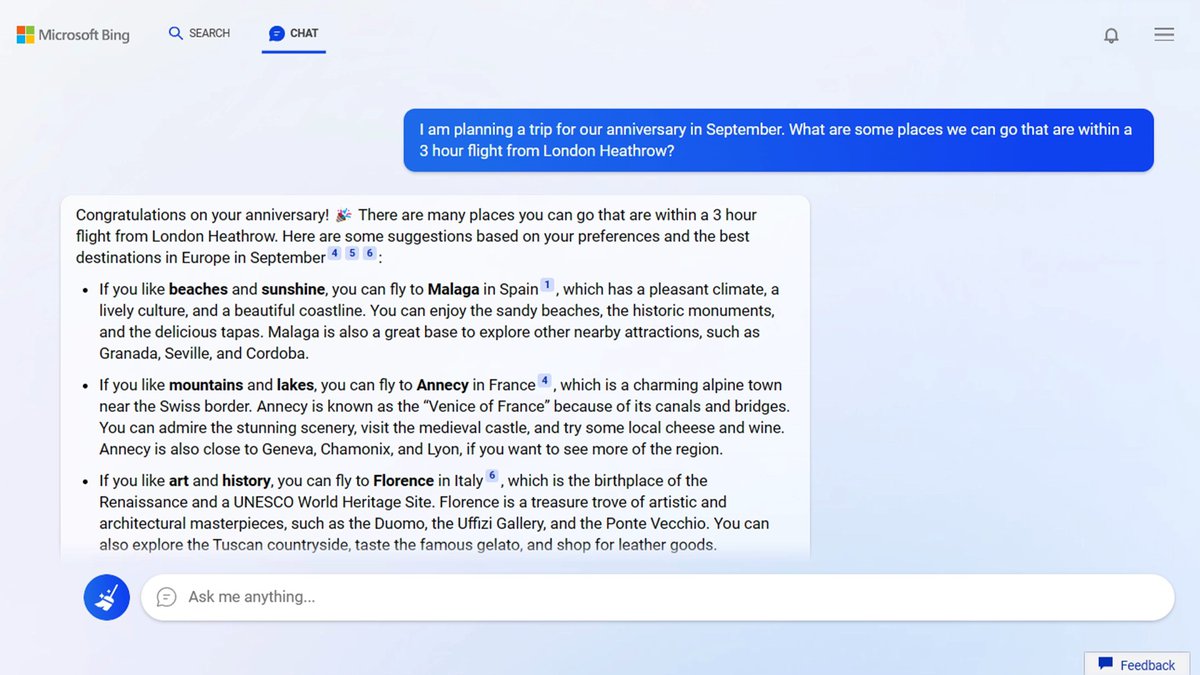 It is noteworthy that the Bing search engine does not use the current version of ChatGPT, which is available to the public, but an improved AI created specifically for Microsoft.
The new version of Bing is currently available for a limited time. Microsoft offers to apply for admission to it using a special site.
Microsoft is also integrating ChatGPT into the Edge browser. With it, users can, for example, receive extracts of long texts or compose letters. The browser has not yet been released to the public.
Soon, Google, a major player in the Internet search market, is also planning to launch its own analogue of ChatGPT.
This is interesting