Now nothing will interfere with the filling of composters.
Mojang has released beta update 1.19.70.22 for Minecraft Bedrock. There are no new mechanics in the test version: the developers are fixing the bugs found in the previous update.
In particular, several bugs in the operation of the observer mode have been fixed, camels have been improved, and composters can now be filled to the end. There is also an important point: players will no longer be able to fly in spaces where there is too little space.
In addition, now it will not be possible to drag experimental blocks into the regular world using import. Here are the most interesting features of the update.
Main changes in the beta update 1.19.70.22 for Minecraft Bedrock
Added projectile hit sounds to amethyst blocks. Bells will no longer break if a block is placed above or below them. Camels can once again jump over an obstacle one and a half blocks high. It is no longer possible to fly in locations where characters cannot stand up to their full height. composters always accept items until they are full.
Previously composters were not filled
The character can now fall off a cliff if the player does not hold down the crouch button at that moment. A witch caught in a fire will now drink a fire protection potion. Crossbows will now tremble when charging. wither.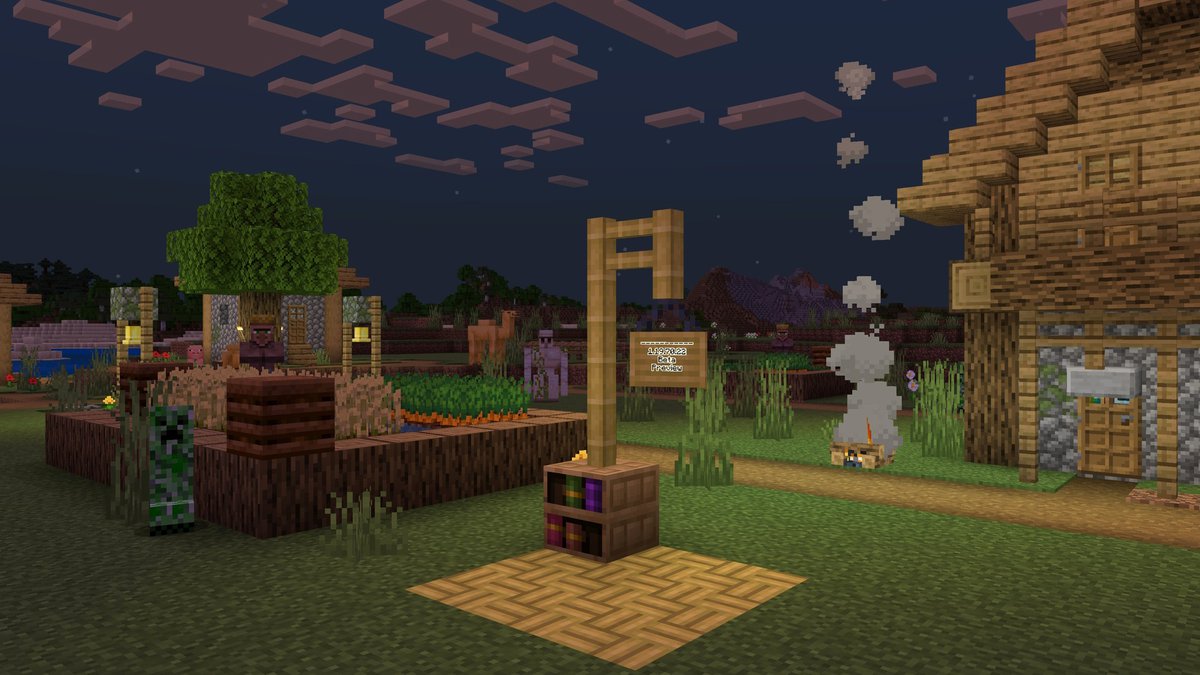 In spectator mode, the third-person view camera no longer approaches the character when passing through blocks. In spectator mode, End Gates can no longer be used. Redstone can now power the same block from different directions. If dry bushes are destroyed with anything other than scissors, then sticks will drop out of them. Bamboo and mangrove hanging signs now correctly display in the creative inventory. Fixed import of experimental blocks into the real world: now an unknown block that cannot be interacted with will appear in their place. Numerous changes have been made to the API. gates and fences will no longer have black lines.
These were the lines
The full list of changes in beta version 1.19.70.22 is published here. Instructions for installing the beta version are published here, about launching the preview version is described here.
This is interesting