Netflix has started expanding its new account sharing policy to four new countries, including Portugal and Spain.
Source : Thibault Penin via Unsplash
2023 is the year of big change for Netflix. Its account sharing policy is in the process of being turned upside down, after several months of trials in certain South American countries. As announced by the brand, this strategy will intensify throughout the year wherever it operates in the world.
Before going into details, it is necessary to differentiate between two distinct changes. First, Netflix wants an account to be for people who live together in the same household. Those who do not crèche under the same roof will then have to have their own account.
Two subscriptions affected
The SVOD service recently detailed its future verification protocols that it will put in place. Every 31 days, each device connected to the holder account should at least launch a session from the Wi-Fi network linked to the famous holder account. If this is not done, it then reserves the right to block access to the user.
Netflix has since backtracked on the deployment of this solution… to better come back with a more relevant protocol. Still, an alternative will be set up in parallel to share your Netflix account with a person not domiciled with you. This is the second major change to come.
Spatial audio is coming to Netflix // Source: Sennheiser
This possibility is materialized by a paid formula, already tested in South America since 2022. This time, it is the turn of the first European countries to be entitled to it, as announced in a press release from the brand. In addition to Canada and New Zealand, it is also and above all Spain and Portugal which are falling under this new regime.
Netflix's announcement gives many interesting details. To begin with, only "Standard" and "Premium" subscriptions are eligible for paid account sharing. The first is limited to one share to a single user, against two shares for the second.
A first idea of ​​European prices
Each sub-account linked to the Regular Member will have its own profile, its own personalized recommendations, its own user name and its own password. As you have understood, this "privilege" has a cost: 3.99 euros in Portugal, 5.99 euros in Spain, in addition to the price of your package.
This gives us a first idea of ​​the tariffs that could be applied in France, with an order of magnitude probably comparable to that of our Spanish neighbours. In France, this upheaval should occur by the end of the first quarter, if we refer to the timetable previously announced by the brand.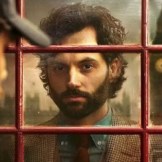 You, A Star is Born, Interstellar, Formula 1, Jurassic Park, 1917… the Netflix program is particularly busy for this month of February 2023, with many works that are worth a look.
Read more

Do you use Google News (News in France)? You can follow your favorite media. Follow Aroged on Google News (and Numerama).