The Xiaomi Redmi Pad and Oppo Pad Air are compelling Android tablets for their price. Today more or less at the same price, discover our point-by-point comparison to determine which of these two tablets is the best.
Renowned for offering products with a solid technical sheet while maintaining a low price, Xiaomi has since seen new players arrive on the market with the same philosophy. This is the case of Oppo which, in addition to its high-end products, also seeks to appeal to small budgets by offering accessible and efficient devices. A rival to take into account for Xiaomi, since the latter has released its very first tablet, the Pad Air, which is in the same price segment as the Redmi Pad.
The two slates were tested by us and each obtained a score of 7/10. Good products therefore, which are currently on sale. If you do not know which to choose, we will try to enlighten you in your choice through this comparison.
Xiaomi and Oppo tablets on sale:
Design: beautiful finishes
Aesthetically, the two Chinese manufacturers offer a neat design and finishes close to certain models offered at a higher price. The Xiaomi Redmi Pad as well as the Oppo Pad Air take a rectangular format, with sharp edges.
On the back, Xiaomi's slate has a brushed aluminum chassis that won't pick up fingerprints. It remains sober, unlike that of Oppo, which sports a band that surrounds the rear camera with a shiny or "sandblasted" grain effect that is pleasant to the touch. In terms of handling, the two touch pads offer almost the same experience. With 440 g on the scale at Oppo and 445 g at Xiaomi, they will be ideal to accompany you everywhere on the go.
Screen and Software: enough to watch content
On the front, the two tablets have more or less the same diagonal (10.61 inches for that of Xiaomi, and 10.36 inches for that of Oppo). But, once the screen is on, the two reveal quite pronounced borders on four sides, but remain in what is done at this price.
The screen of the Xiaomi Redmi Pad // Source: Chloé Pertuis for Aroged
The Oppo Pad Air // Source: Chloé Pertuis for Aroged
Xiaomi is used to offering Oled on its entry-level smartphones. However, for its tablet, the brand is content with an LCD display. Its panel offers a 2,000 by 1,200 pixel definition, which is sufficient indoors and to read everything that is displayed. Outdoors, reading is more complicated. The Pad Air offers the same display characteristics, but is limited to a refresh rate of 60 Hz, tale 90 Hz on the Redmi Pad. The latter therefore offers a more pleasant browsing experience thanks to more fluid animations.
Both tablets natively take advantage of Android 12. The user experience is more satisfactory on the Oppo tablet. It must be said that the ColorOS interface seduces for its neat aesthetics close to Material You, and the customizations are numerous. Which is not the case on the MIUI 13 interface. The UI choices are not the most intuitive, but Xiaomi's tablet has the merit of having no pre-installed third-party applications, apart from Netflix, which changes a lot from what the brand has accustomed us to.
ColorOS 12 on tablet // Source: Aroged
Source : Aroged
Performance and autonomy: efficient and enduring
Xiaomi turns to MediaTek to run its tablet, while Oppo chooses to trust Qualcomm. To go into more detail, the Redmi Pad relies on the Helio G99 chip, a processor found on a good number of entry-level smartphones, including the Poco M5, for example. Far from being a monster of fluidity, it remains usable for watching videos or reading articles. It's capable of running a few games, like Pokémon Unite, but don't count on this tablet to run Fortnite, which unfortunately isn't compatible. 3D-intensive games will be difficult to launch, but for the rest, it is doing well.
The Oppo Pad Air, for its part, incorporates the Snadragon 680 chip. During our test, we found that it tended to heat up when playing, but only on the left side, towards the photo block. Like its rival, it's not really designed for gaming, and will struggle to run heavy games, but it can at least run Fortnite. In "classic" tasks, the Oppo Pad Air remains pleasant to use. You should also know that it has 4 GB of RAM for 64 GB of storage against 3 GB of RAM and 64 GB of storage with its opponent. A microSD card reader is also included on both models.
In terms of autonomy, the Xiaomi Redmi Pad has a larger battery than its competitor with an accumulator of 8,000 mAh against 7,100 mAh for that of Oppo. First observation: there is little difference in the battery capacities of the two Chinese tablets. They even both obtained the score of 8/10 in this category. Whether it's one or the other, you'll be able to use it throughout the day without any problem to read the press, watch videos on YouTube, consult social networks, etc. Two enduring tablets, which have a recharge of only 18 W. It will therefore be necessary to wait a good two hours to recover 100% of the battery.
Xiaomi Redmi Pad or Oppo Pad Air: which one to choose?
At less than 250 euros, these two tablets deliver a good fight and even share common traits that make them almost equal. It is even difficult to decide between them as they meet on certain points. The Oppo Pad Air nevertheless has an advantage that can surely be a game-changer against its competition.
It's at the interface level: with ColorOS at the key, you are sure to enjoy a fluid and intuitive user experience, unlike MIUI 13 which lacks customization options and simplicity. This point does not prevent us from recommending it, since Xiaomi's Redmi Pad will please for its solid autonomy and its correct screen at 90 Hz, perfect for reading the press and video content. And, if you already own a product from the brand, you won't be lost.
To go further, you can find our complete and detailed reviews in:
Discover other affordable references
If the tablet from Xiaomi or the Oppo brand has not convinced you, there are other models on the same price bracket. To discover them, we invite you to consult our guide to the best inexpensive tablets in 2023 now.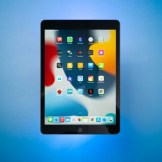 If they are less widespread than at one time, touch pads are still part of the market. Check out our recommendations on the best cheap tablets.
Read more

To follow us, we invite you to download our Android and iOS application. You can read our articles, files, and watch our latest YouTube videos.