Perhaps there are larger galaxies, but they have not yet been found.
Data from three telescopes at once was required to collect a photograph of the largest known spiral galaxy in the universe. The Very Large Telescope and the orbital telescopes GALEX and Spitzer took part in the surveys of the galaxy NGC 6872.
The Very Large Telescope team provided images in the visible range, GALEX was responsible for the far UV range, Spitzer for the infrared range. Here's what happened when combining the images.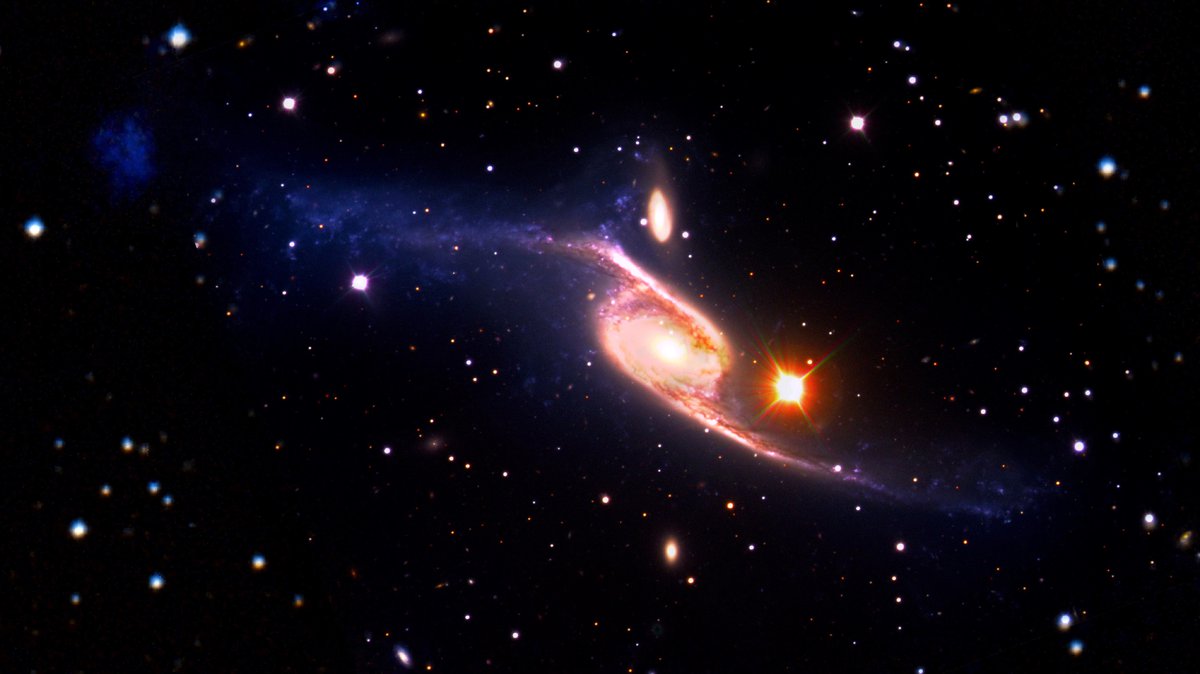 The spiral galaxy NGC 6872 is about 522,000 light-years across, more than five times the size of our Milky Way galaxy. It is possible that there are larger spiral galaxies in the Universe, but so far they have not been detected.
NGC 6872 owes its shape to gravitational interactions with the nearby galaxy IC4970. Scientists believe that over time, the two galaxies will merge into one.
This is interesting