Of course, with the help of a bug – perhaps it will be corrected.
By choosing a House in Hogwarts Legacy, the player gains access to his living room and bedroom. Going to visit friends from other faculties will not work – at least if you use the usual game methods.
Redditor TashaPlays discovered that if you wish, you can get into the living room of any faculty. For this, a glitch is used that allows you to go beyond the game world of Hogwarts Legacy.
There is a caveat: the glitch is activated quite far from Hogwarts: you have to take a trip to this point on the map. However, you can try another place to activate it.
In the local village there is a house with a piece of cloth hanging next to the door. If you approach this piece and squat while moving forward, then the character will almost instantly fall under the textures.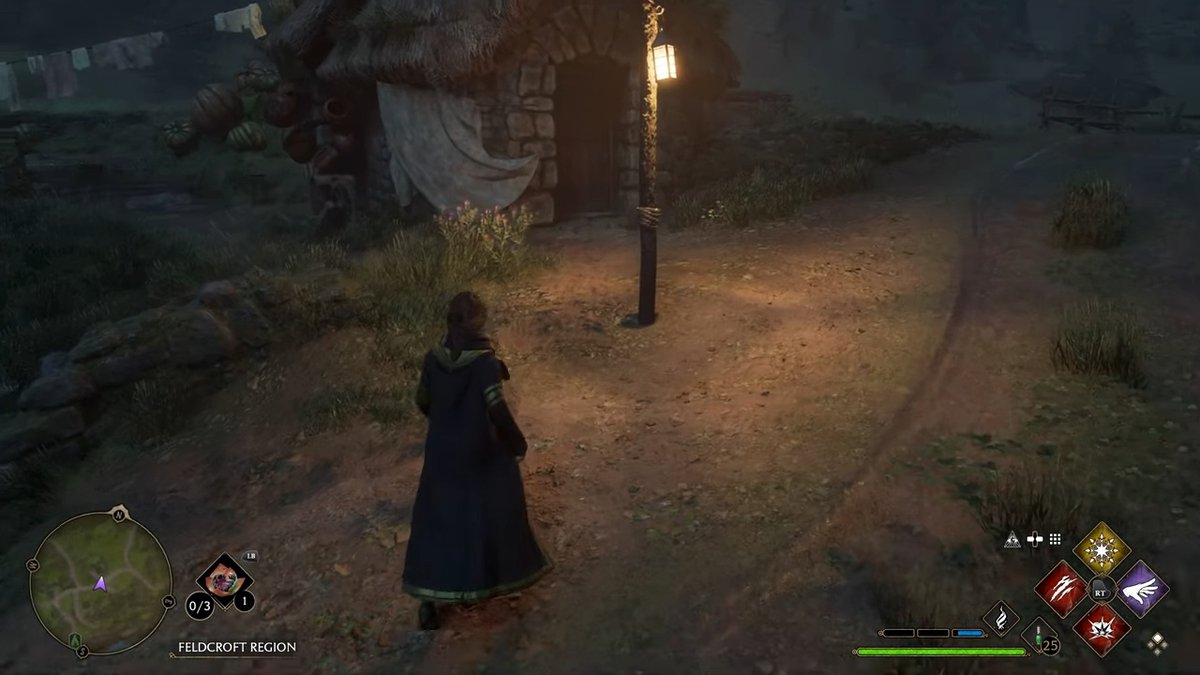 Fortunately, the dungeon is well located right under the house – you won't have to fall far. It remains to climb the vault of the dungeon, get a broom and fly to Hogwarts, remaining below the level of textures.
Once under the castle, the player needs to choose a suitable place, rise above the level of the location and get off the broom. If everything is done correctly, that character will boot into the living room of the desired faculty.
Slytherin Common Room
Living room of Ravenclaw
Gryffindor common room
Lounge Hufflepuff
An interesting point: with the help of this glitch, you can also get into the director's office, having received one of the achievements without learning the Alohomora spell.
This is interesting