The iPhone 15 and iPhone 15 Pro could finally have more RAM. According to a new rumor, Apple may increase the amount and quality of RAM on its next iPhones to improve multitasking performance.
iPhone 15 and 15 Pro could have 8 GB of RAM iPhone 15 and 15 Plus would still have 6 GB but would also upgrade to LPDDR5 RAM
According to a new rumor, Apple plans to increase and change the type of RAM on its iPhone 15 range. We could finally more than the maximum 6 GB of RAM present since the iPhone 12.
iPhone 15 (Pro): More RAM to improve multitasking capabilities
According to information shared by Trend Force, Apple will change the RAM of its iPhone 15. The brand could offer 8 GB of RAM on its iPhones for the first time.
In fact, only the iPhone 15 Pro and 15 Pro Max (or Ultra) should benefit from an increase in the amount of RAM. The iPhone 15 and 15 Plus would just benefit from the switch to the faster LPDDR5 RAM, but still with 6 GB. This would not be surprising since Apple now differentiates its standard iPhones from the Pro range.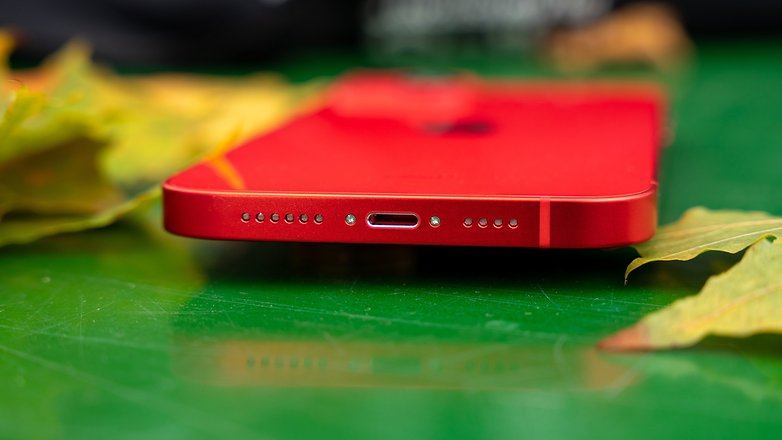 The Lightning port on the iPhone 14 Plus will be replaced by USB-C on the iPhone 15. / © NextPit
iPhone 15 (Pro): What this RAM increase will change
There are multiple ways to exploit this extra RAM. Beyond the fact that Apple may continue to optimize the performance of its iPhones, it will help improve support for new features added to iOS.
That's the case with the iPhone 14 Pro's Dynamic Island, which relies on background activities before data is displayed around the pill-shaped double punch. Likewise, live activities require more intensive background processing.
Affiliate link
In addition to RAM, the iPhone 15 range would be equipped with a USB-C port and the Dynamic Island for all models. The iPhone 15 Pro (Max) could ditch physical buttons in favor of capacitive buttons. The Pro models would also be the only ones to have the new A17 Bionic SoC and the Pro motion 120 Hz screen.
Do you think iPhones need more RAM?