Online banks are constantly expanding their offers and among them, there is BforBank, which is today launching a seduction operation with the possibility for new customers to be offered 80 euros when opening an account. In addition, from three direct debits, the bank also offers 150 euros in vouchers.
Are you looking for a reliable and accessible online bank? Would you like to have an additional bank account? The new BforBank Bank Account offer deserves your attention, with a bonus of up to 230 euros.
What to expect from an account with BforBank?
App compatible with Google Pay and Apple Pay No account maintenance fees No direct debit requirements
Until Monday, March 06, 2023 included, BforBank offers up to 230 euros, including 80 euros when opening an account and 150 euros from 3 bank direct debits.
The advantages with BforBank
BforBank has long been labeled elitist, but over time online banking has concocted more mainstream offerings. By opening an account, you get a free checkbook. The same applies to a Visa Classic or Visa Premier card provided that at least three payments are made per quarter. These cards also benefit from insurance guarantees and assistance via its VISA cards.
The bank also entitles you to various practical features through the BforBank application or from its website. In the event of questionable online payment, you have the option of temporarily blocking your card. You can also change your withdrawal or payment limits in real time. If for one reason or another you need to change banks, BforBank will manage the transfer of your direct debits.
If you want to know more, do not hesitate to consult our complete opinion on Bforbank.
The conditions for benefiting from the welcome bonus
Anyone wishing to open their first account until March 06, 2023 at BforBank is eligible for the welcome bonus of 80 euros, for any account. The same is true for a bank customer who wishes to add a direct debit. To benefit from it, it is sufficient to respect the conditions relating to this offer, including the opening of an individual deposit account or a joint deposit account as well as the activation of the bank card in the month following the opening of the account. .
If you have followed all the steps correctly, BforBank will take care of paying your new bank account the welcome bonus of 80 euros with the need to keep your account active for at least one year. To obtain the 150 euros in vouchers, all you have to do is get 3 external account direct debits through the B Switch service.
Alternatives to the BforBank Bank Account offer?
In order to know which online bank corresponds to your needs and your budget, we invite you now to consult our comparison of the best online banks.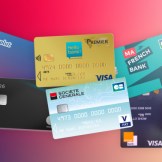 Online banking, neobanking, traditional banking… it becomes difficult to tell the difference between these establishments. This is why our online banking comparator exists. It includes a summary table making it easy to…
Read more

To follow us, we invite you to download our Android and iOS application. You can read our articles, files, and watch our latest YouTube videos.